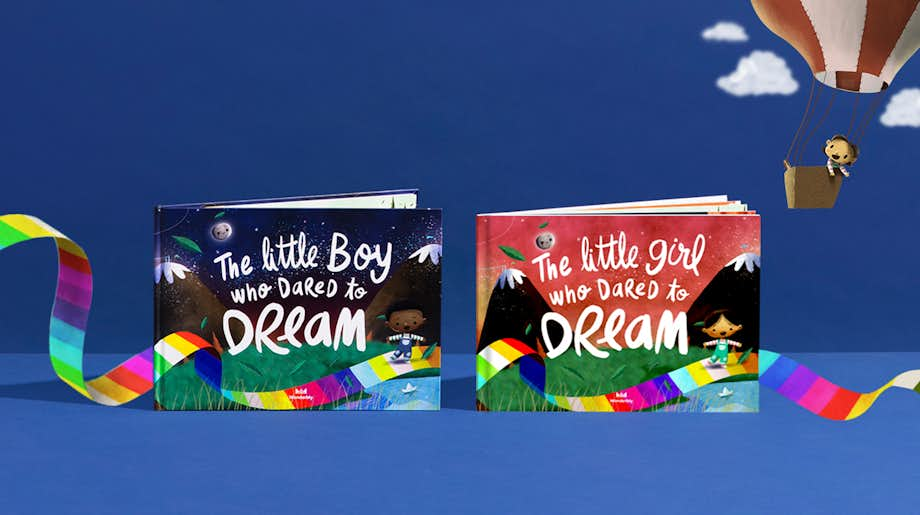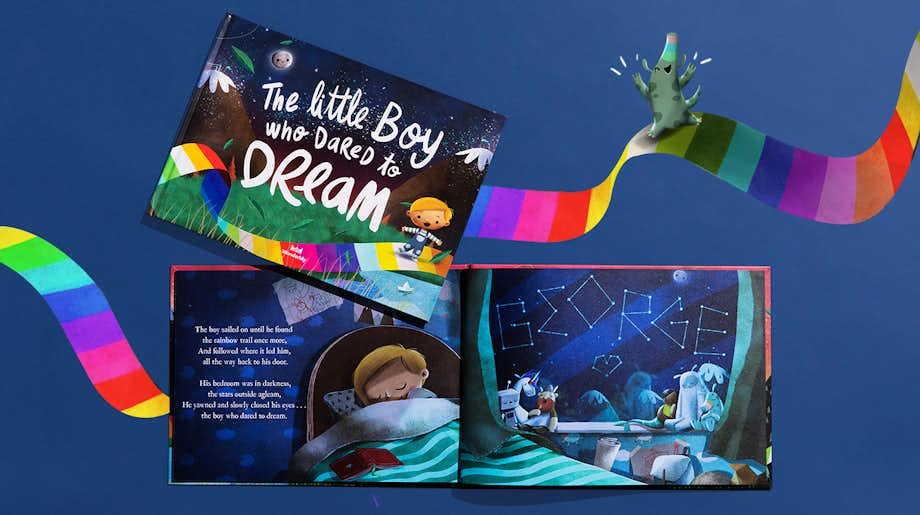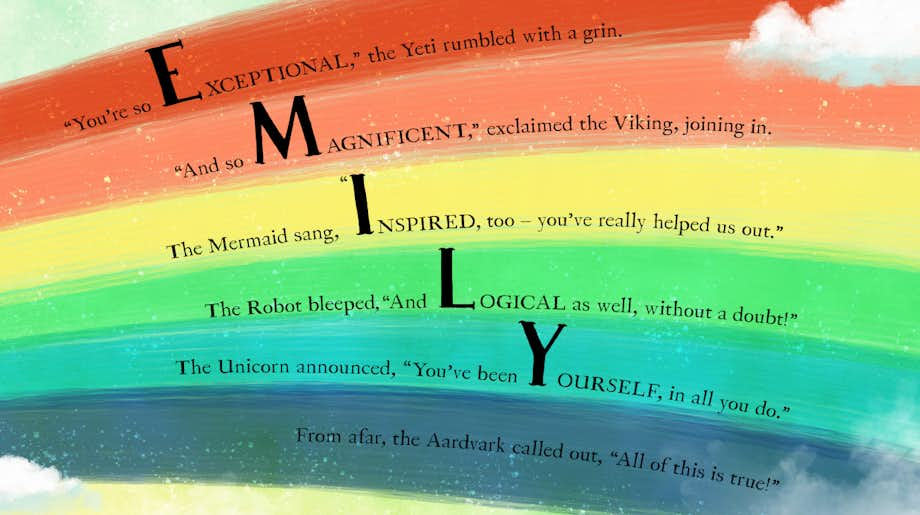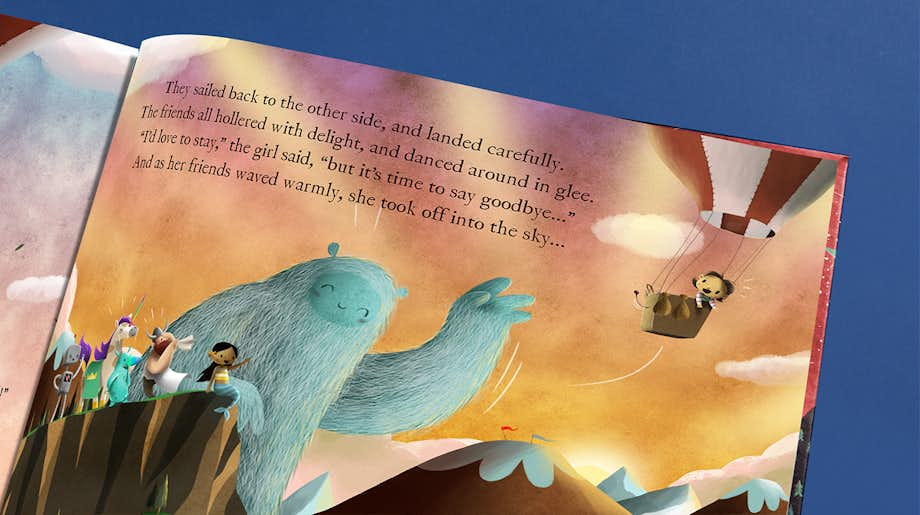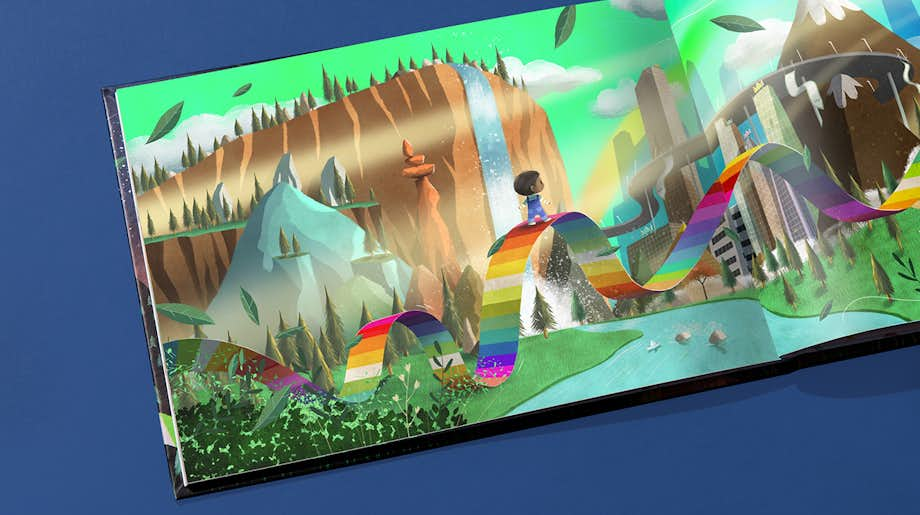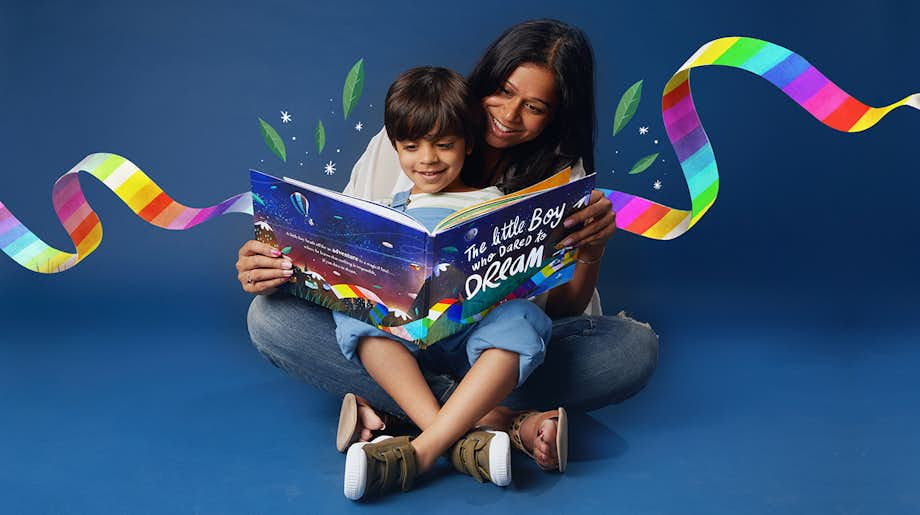 The Little Girl or Boy Who Dared to Dream
"You really are remarkable – more than you'll ever know!" The Little Girl or Boy Who Dared to Dream is a dazzling personalised story based on the letters of your child's name. Send a child on a magical journey to discover nothing's impossible, if they dare to dream.
Recommended for ages 0-8
Preview all 30+ pages before buying
Ships worldwide within 48 hours
"This book has beautiful, dream-like illustrations and a wonderful message: everything you need to succeed and live your dreams is already inside you!" – Anna, mother to Holly
Create and preview the child's entire book
Choose the adventurer in your book

"Extraordinary books... the greatest testament to them is the fact that my boys want them read to them over and over again."
Loved by Vincent, Happy Dad




A timeless personalised keepsake
Nothing beats the moment a child realises the story is all about them. Watch their face light up when they see their name in a glorious rainbow, or magically spelled out in stars.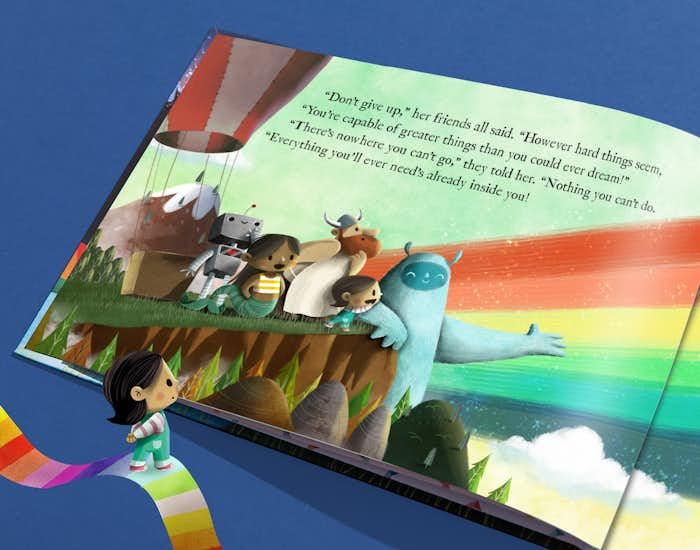 Reveal the hero in any child
As a child travels through a colourful wonderland meeting a host of hilarious characters, they'll learn they're capable of greater things than they could ever dream of. Each letter of their name reveals a hidden strength!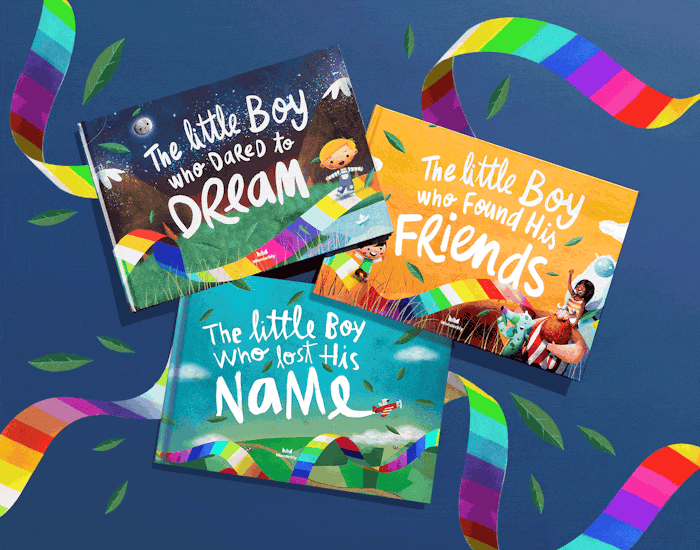 The adventure that grows with them
This is the third adventure in the Lost My Name book series – the worldwide best-seller that's already made bedtimes more magical for 4 million children (and counting!).
New story, same superb quality
Our new book is printed in the same dimensions as the original Lost My Name, on thick, durable paper. It comes in softcover and hardcover – making sure it will last for many, many splendid storytimes.
Reviews
Rated

5

out of 5
Dream-like with a beautiful message!
This book has beautiful, dream-like illustrations and a wonderful message: everything you need to succeed and live your dreams is already inside you!
Shows children how to be true to themselves
This story shows my daughters they can be true to themselves!
That moment she saw her name!
Molly loved seeing her name 'magically' appear in the rainbow!
Books my grandkids never get tired of reading!
My grandkids love these books – and so do I! They never get tired of reading them, looking at the beautiful pictures or sharing them. They have quickly become family favorites for all of us.
Unparalleled quality
Extraordinary books. I have purchased several for both my boys. The stories are top-notch. The quality is unparalleled. The greatest testament to them however is the fact that my boys want them read to them over and over again.