Where Are You? The Journey Through Time
Spot yourself in a time-traveling adventure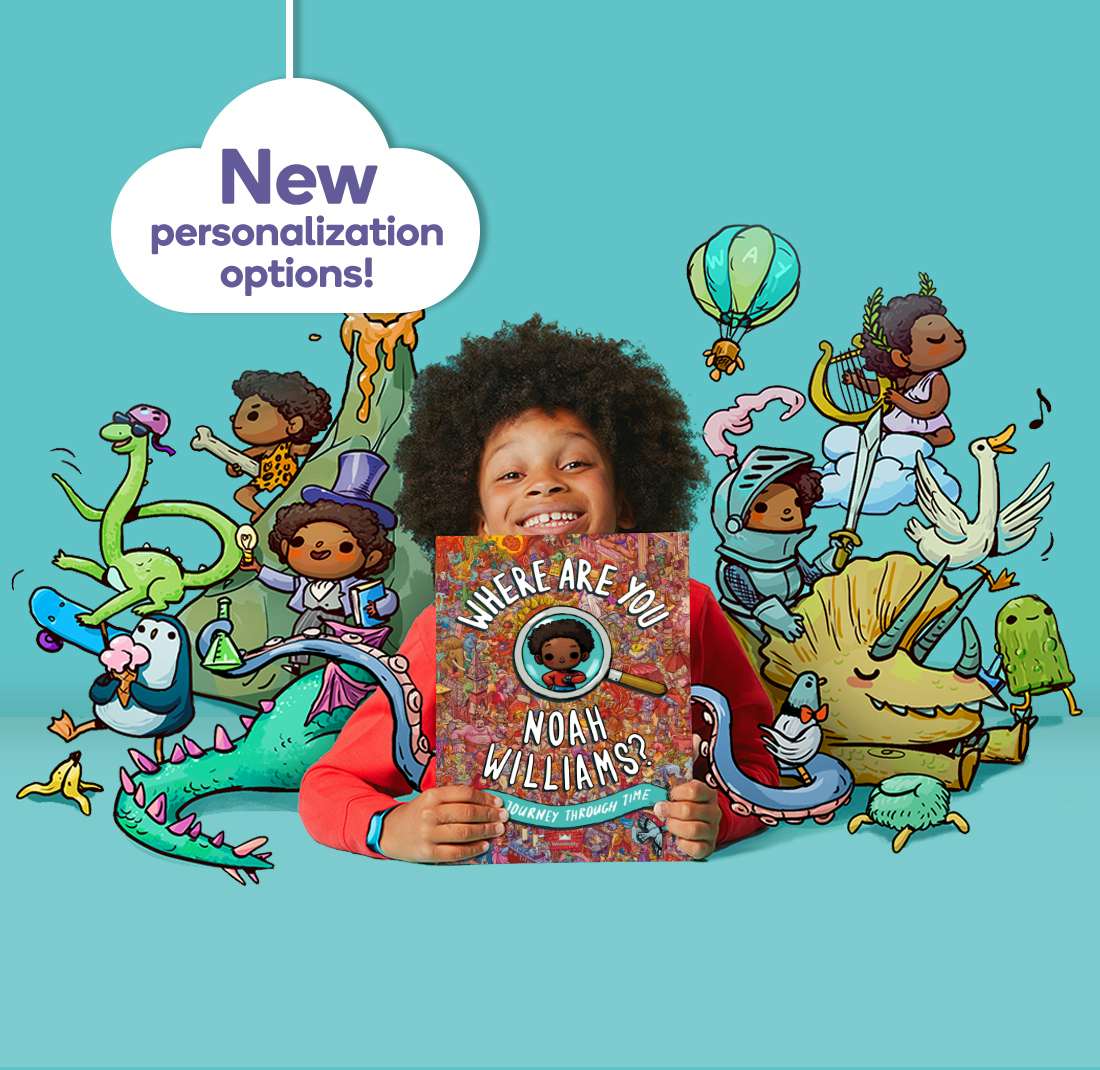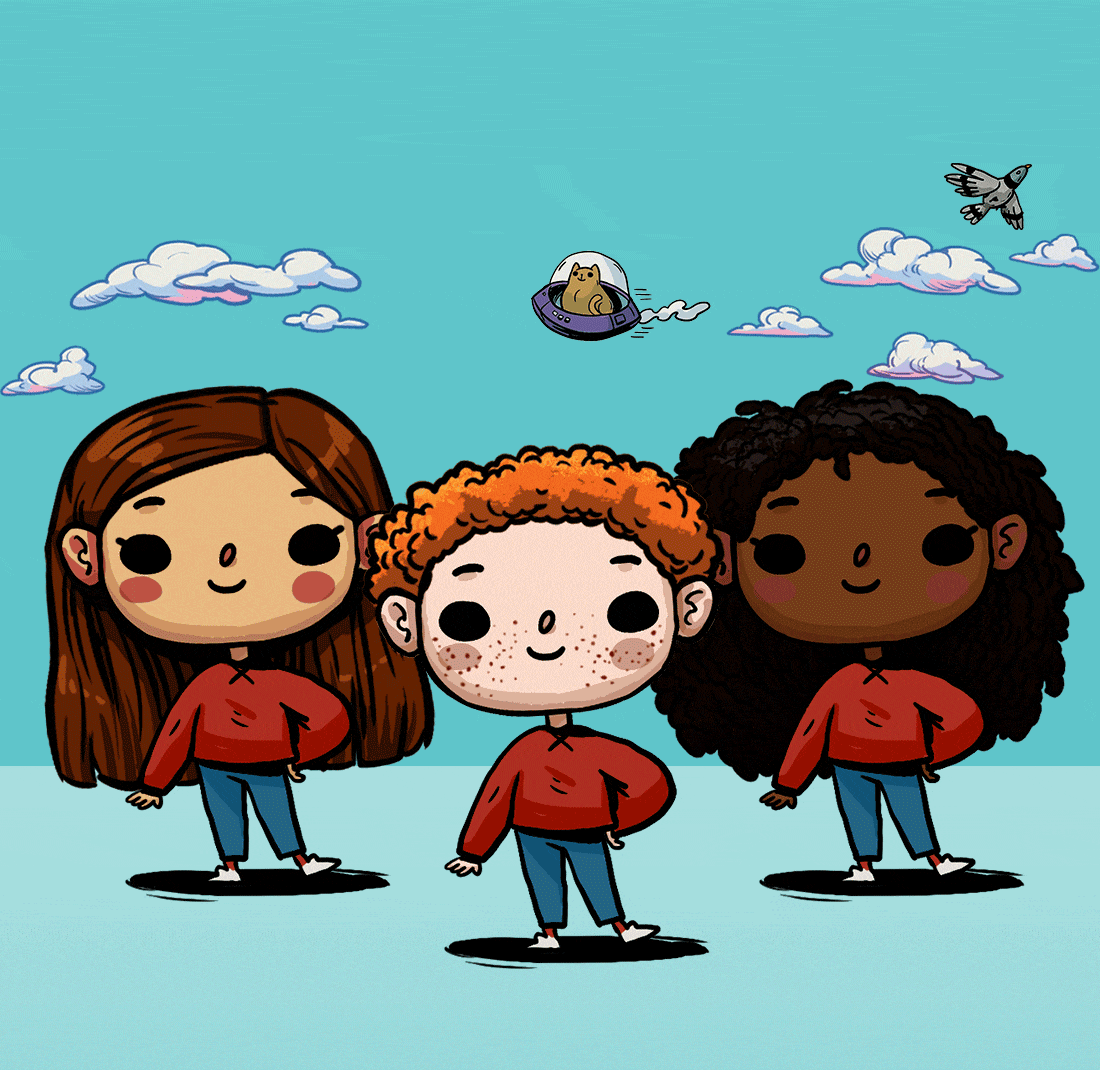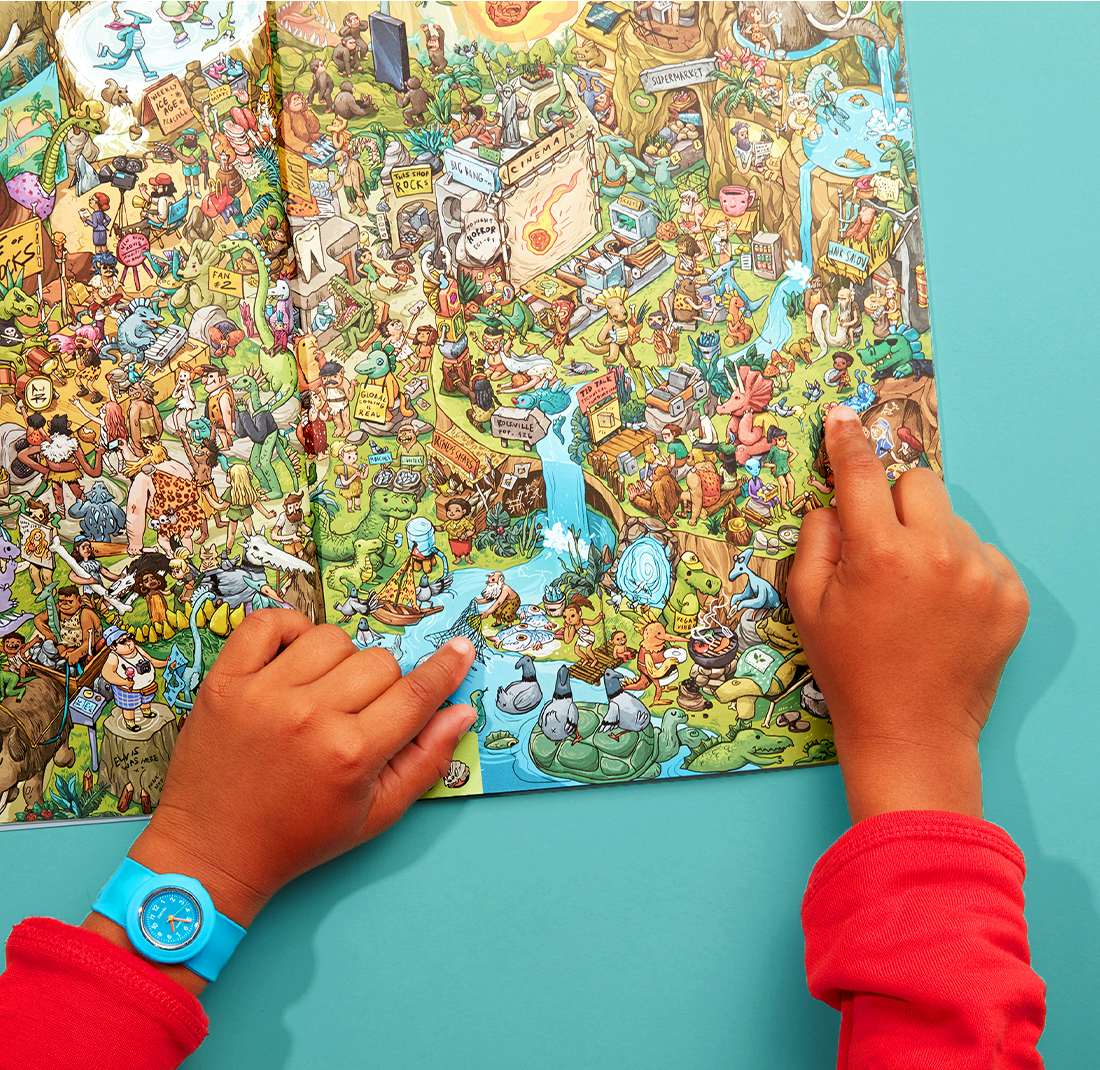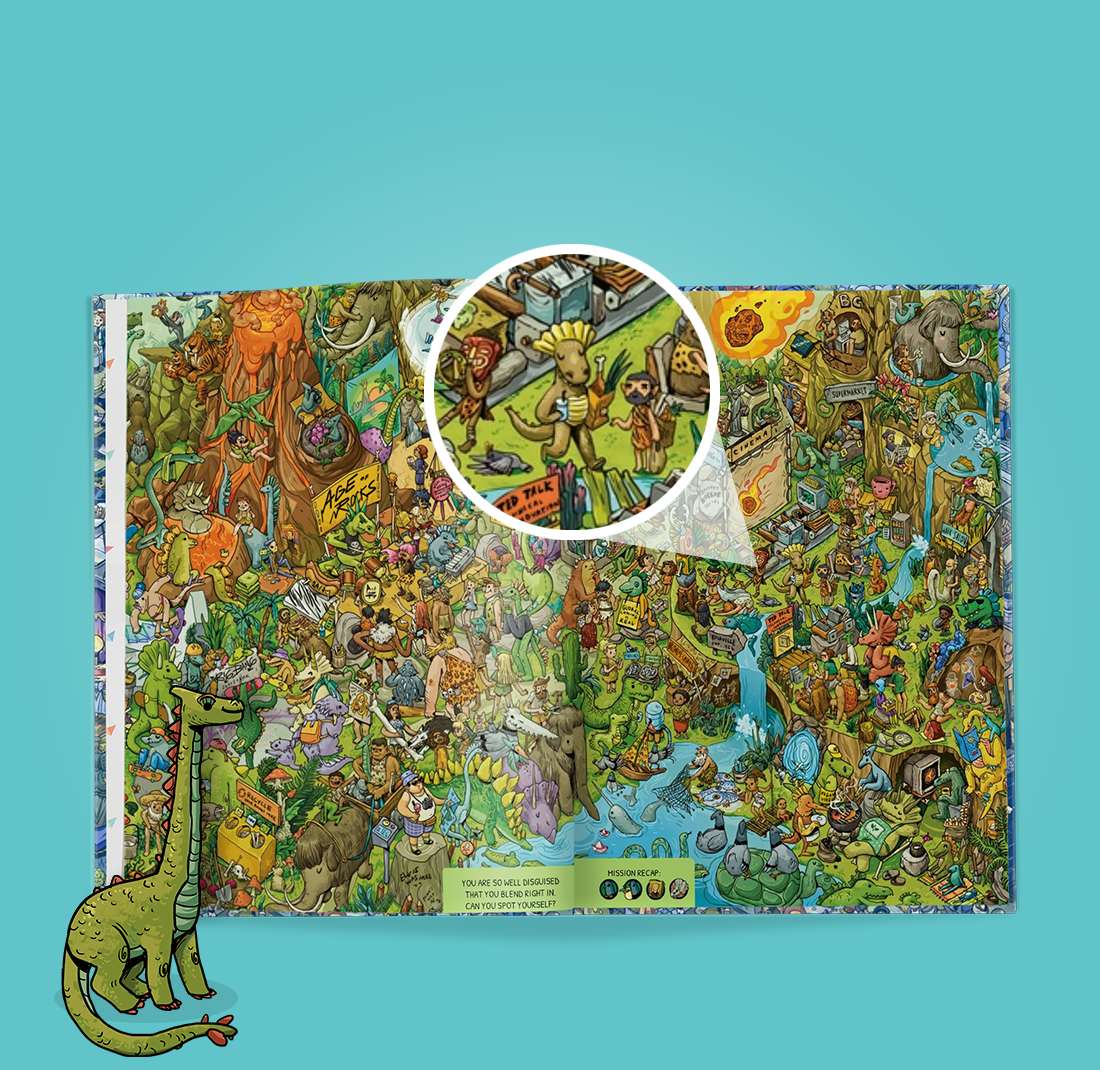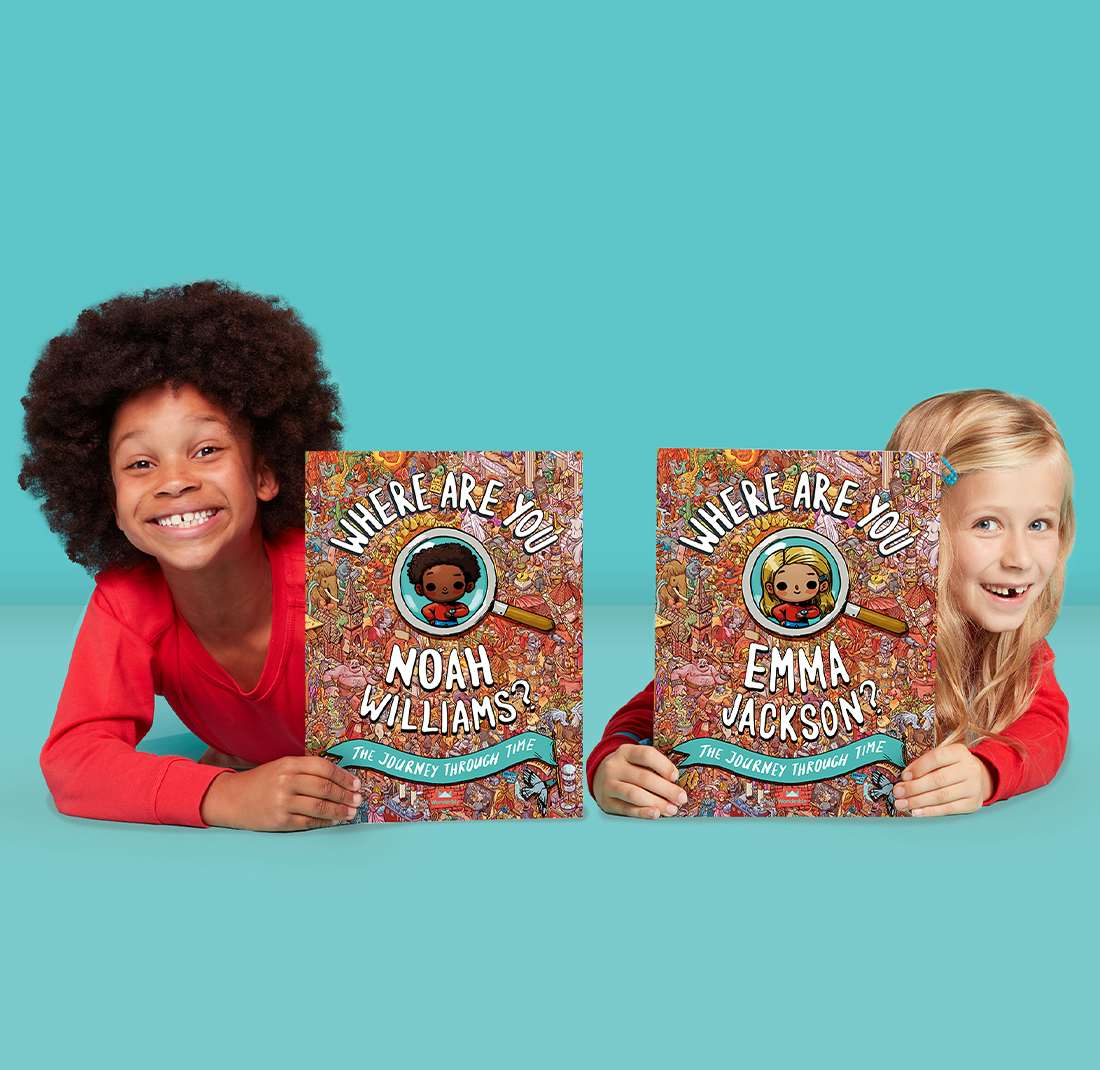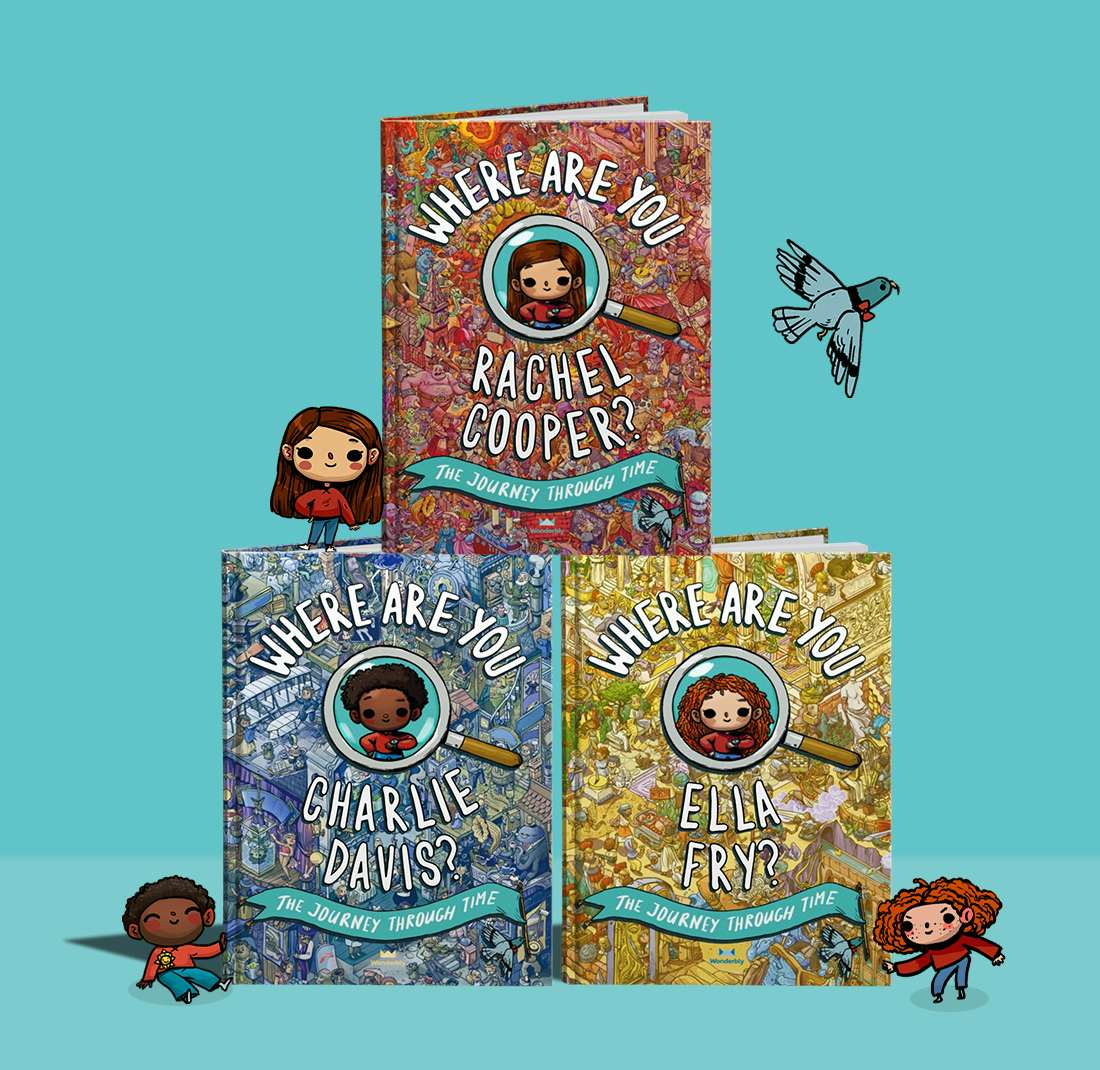 An evil time-traveling pigeon is trying to take over the world... and only YOU can stop him! Send a child back in time to spot themselves – and make history – in our new personalized search-and-find adventure, the second in the Where Are You collection.
Save 25% when you collect the set!
Recommended for ages 4+
Preview all 36 pages before buying
Ships worldwide within 48 hours
"My youngest loved receiving Where Are You? as a gift! This sequel is equally fun but also more educational" - Clare
Read reviews

"I always loved the Where's Waldo books as a kid, but this takes it to another level where they're looking for themselves! Adding historical aspects is such a fantastic idea."
Loved by Darcey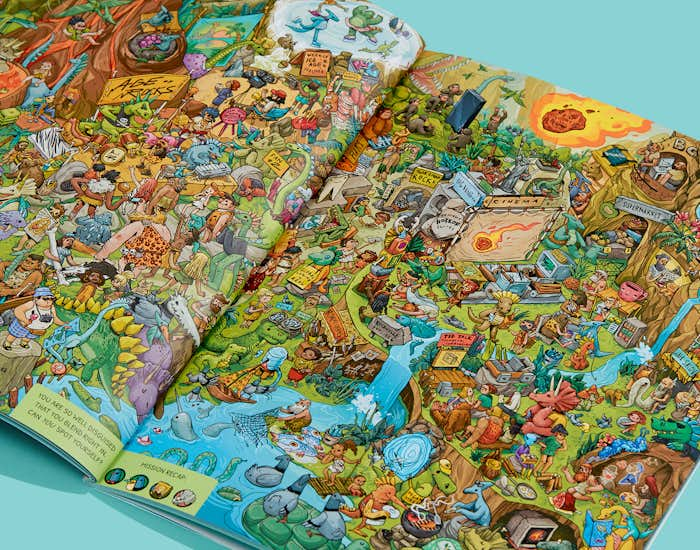 Can they find themselves in 5 different worlds?
Using a time machine, your child travels to prehistoric times, ancient Rome, the Renaissance, the Steam Age – and the future! Packed with juicy details and visual jokes galore.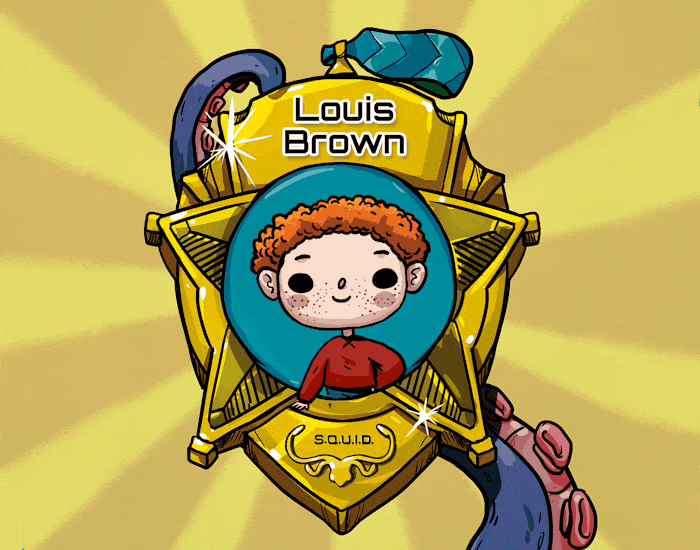 Show a child they have the power to make history
They're not just spotting themselves – oh no! A child is given a very important mission to find the evil pigeon and save the world (of course), in return for this rather glorious personalized badge.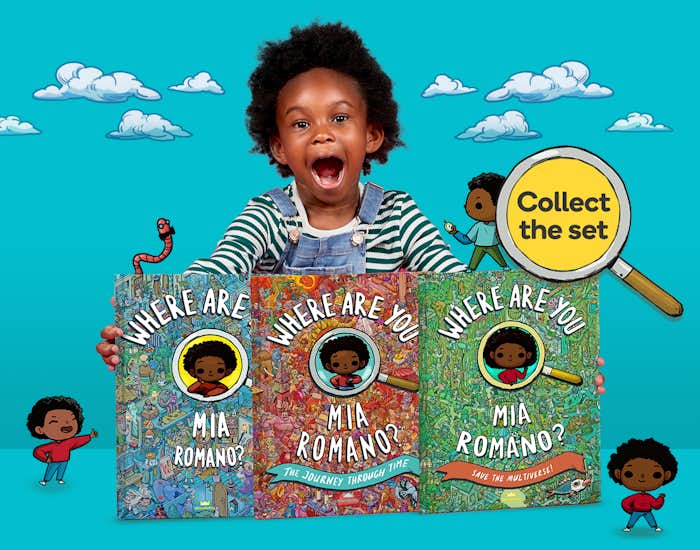 Collect the whole kit and caboodle!
Perfectly partnered with Book 1 of the collection
Who would you like to make a book for today?
Sign up for 10% off your first order