Bedtime for You, Buenas Noches
A bilingual bedtime story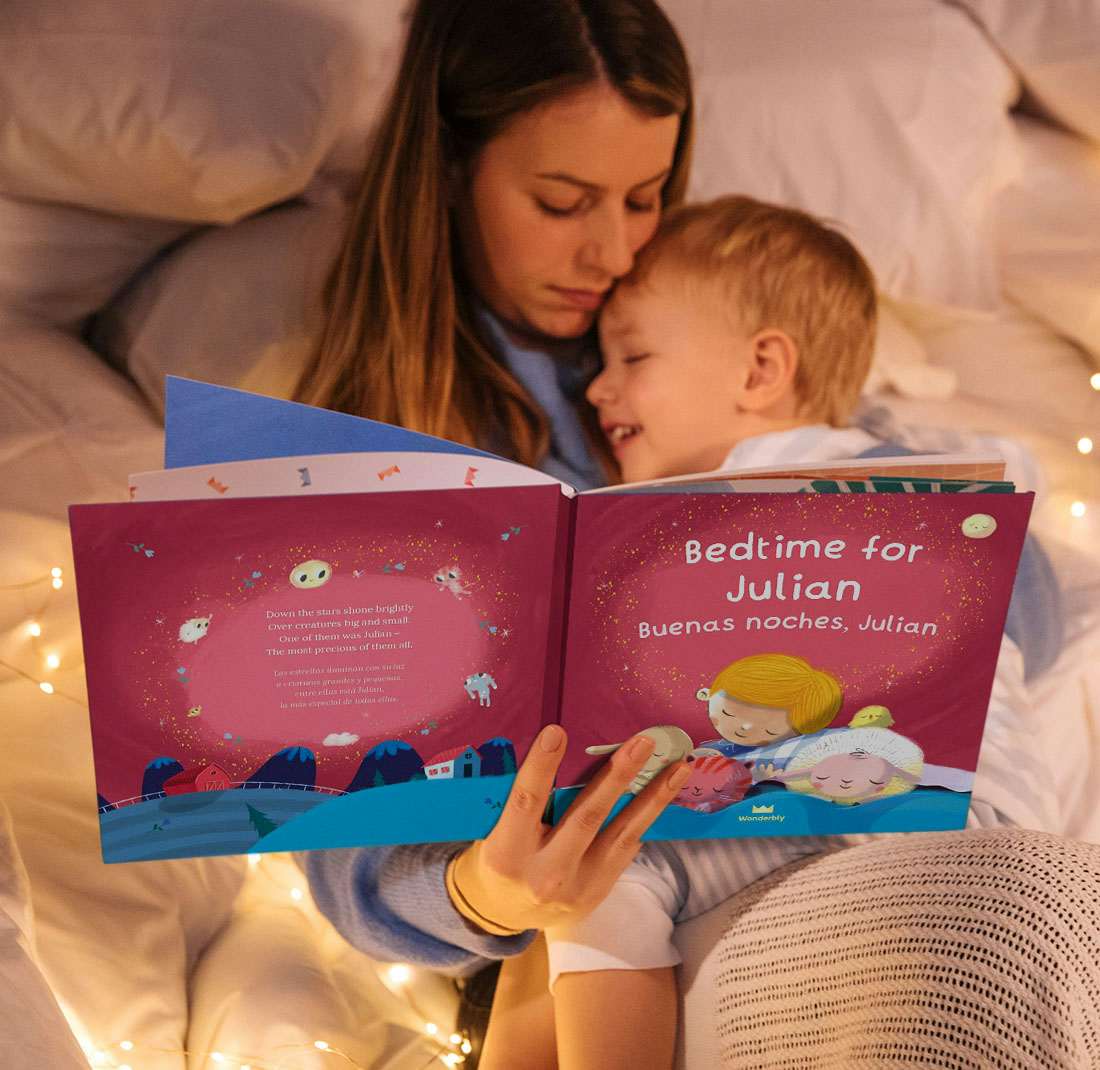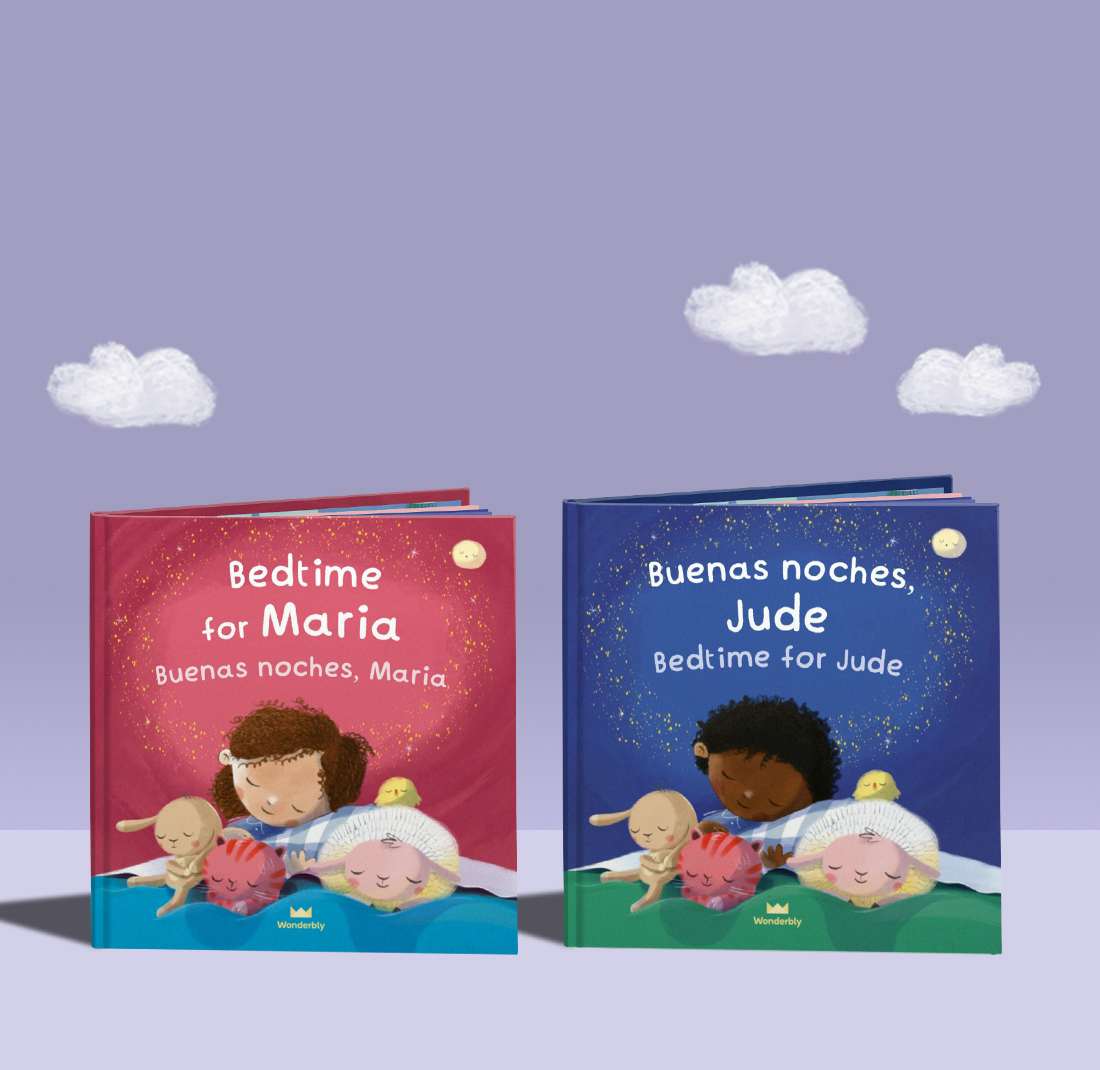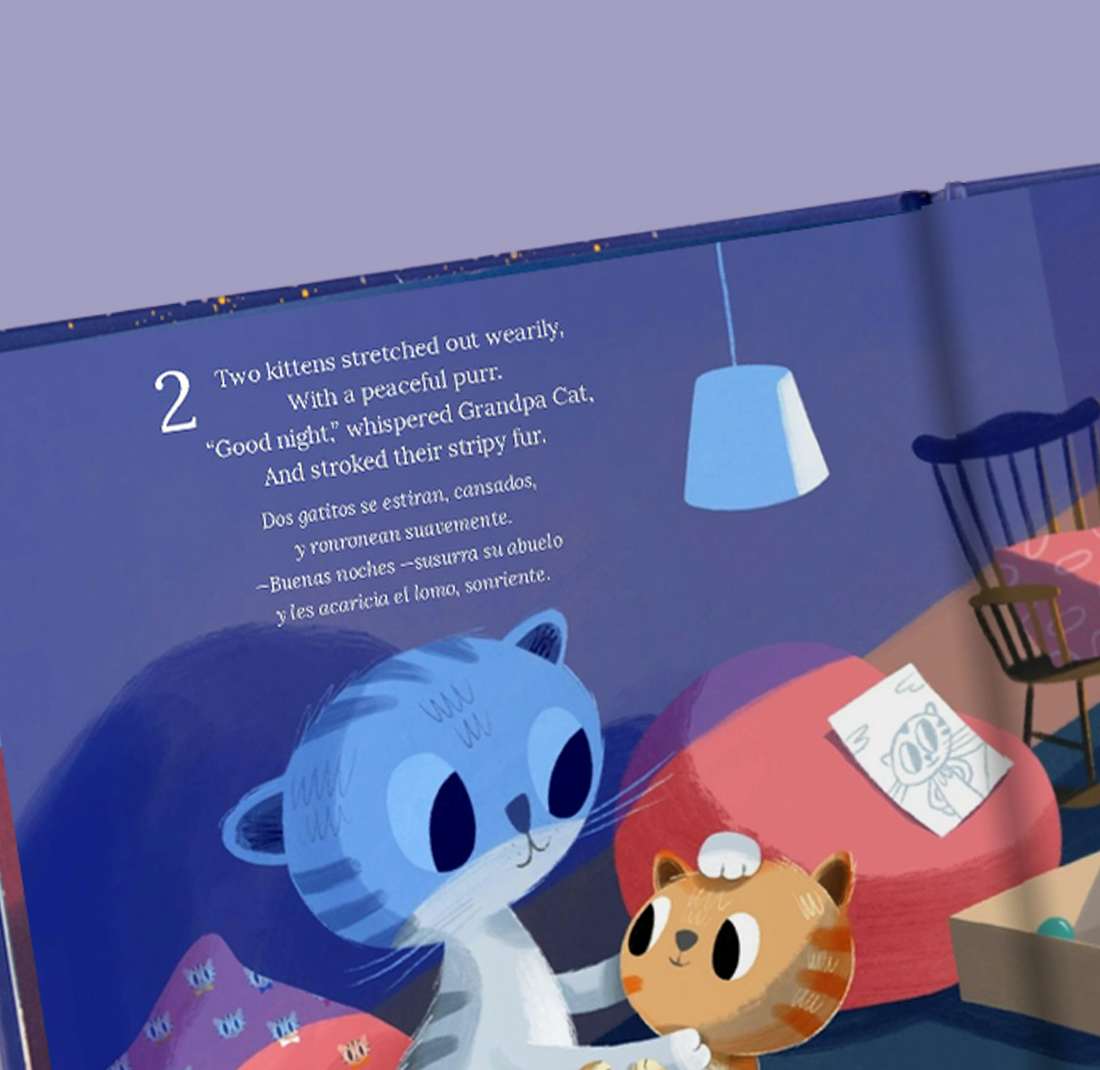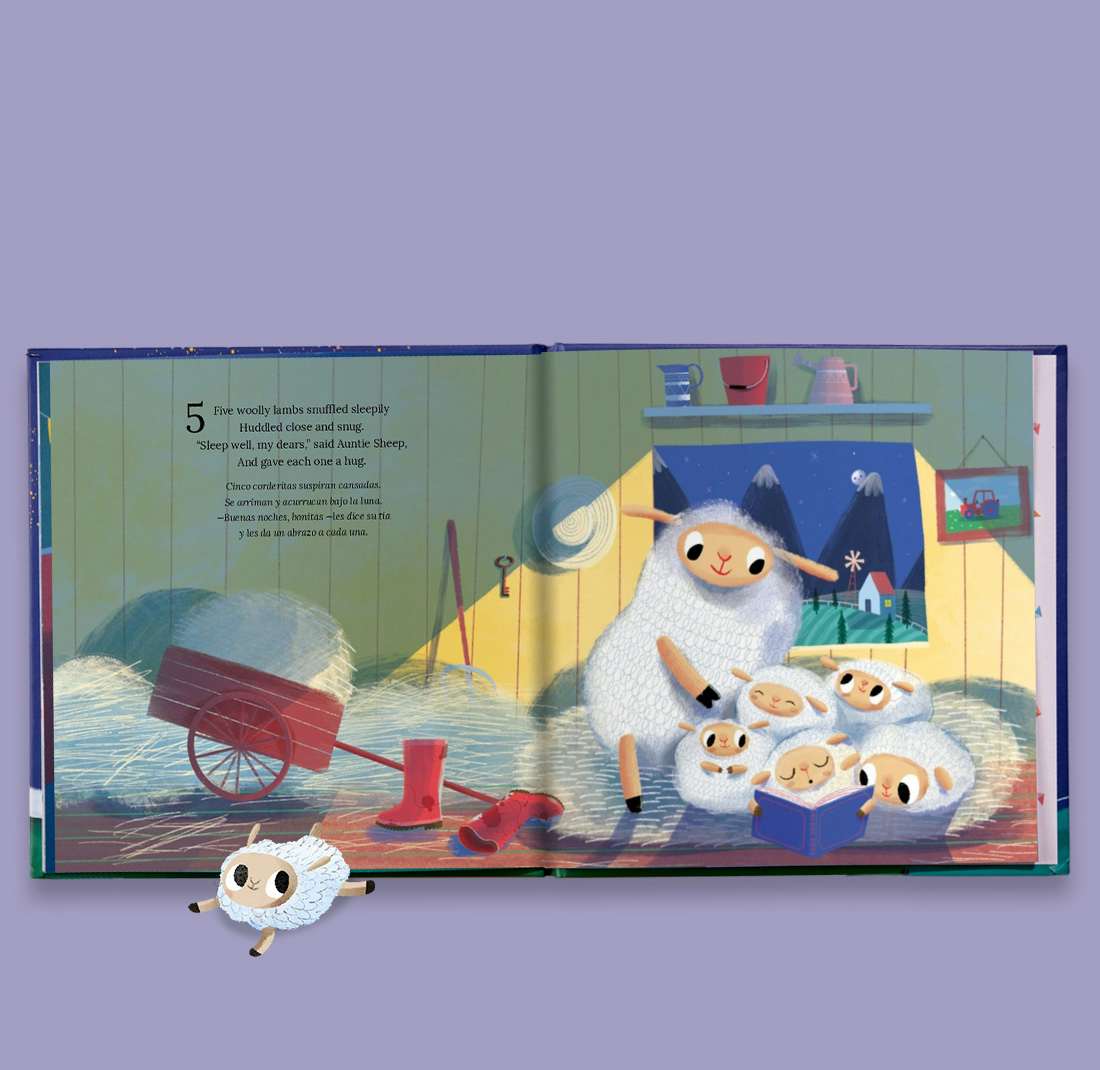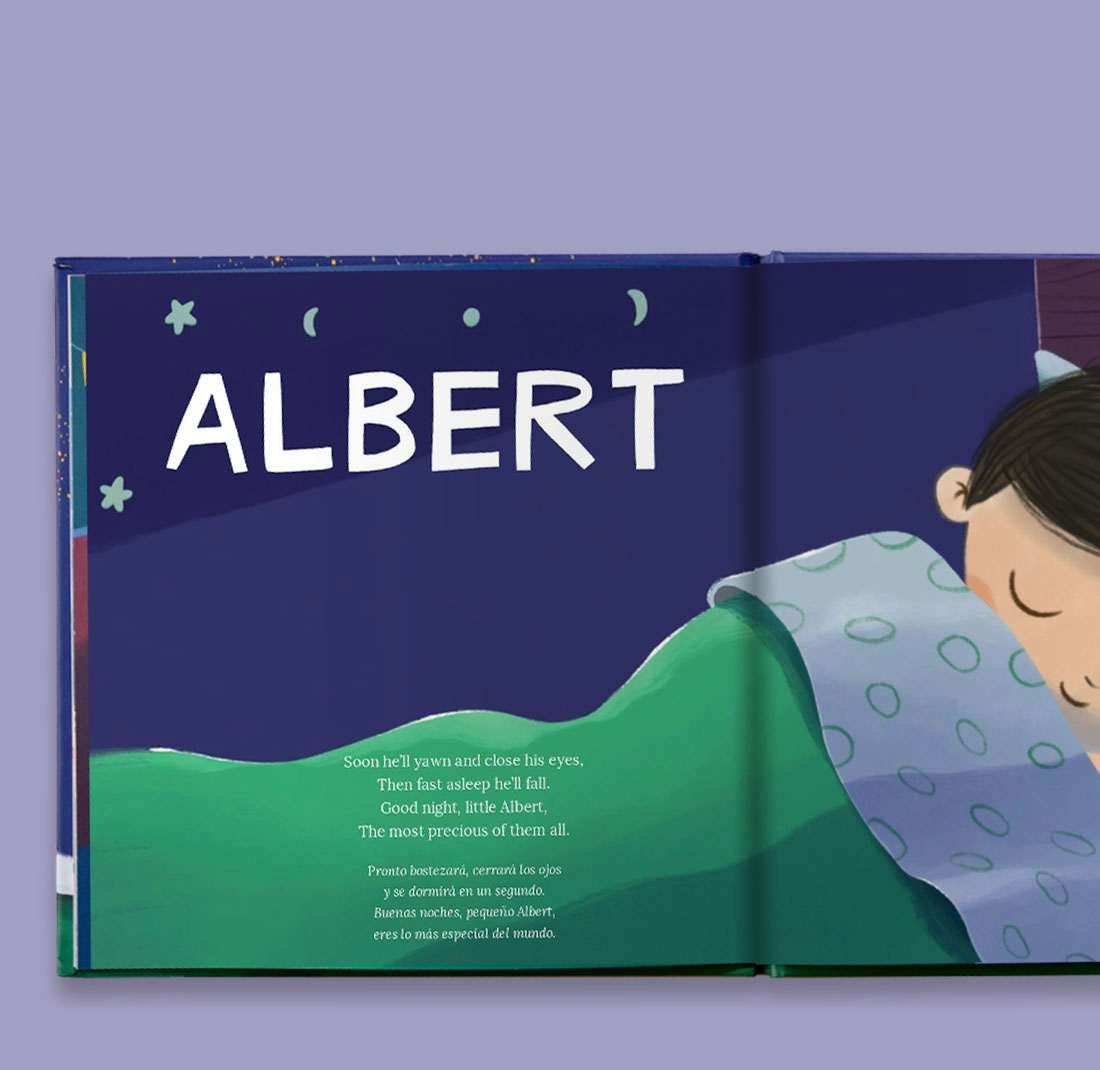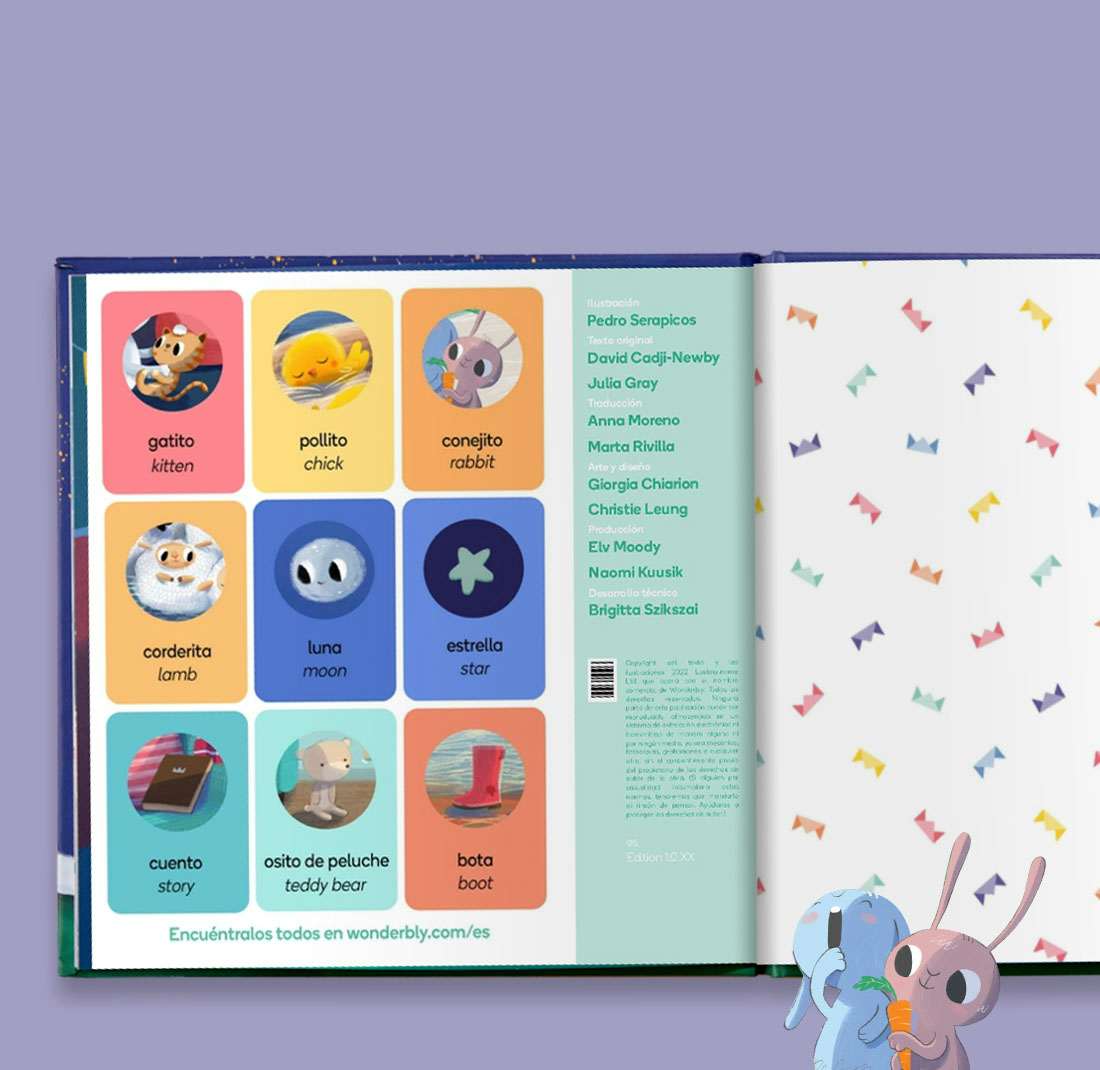 Help your little one learn a second language with this captivating bilingual edition of our bestselling bedtime story book. This personalized tale is told in English and Spanish – perfect for reading aloud together at bedtime.
Recommended for ages 0-4
Preview all 26 pages before buying
Ships worldwide within 48 hours
Rated 5 out of 5
Rated

5

out of 5
"My granddaughter Beatriz asks her dad to read it to her every night!" – Carla
Read reviews
A bilingual story for their early years
Did you know the best time to learn a language is between birth and three years old? This English and Spanish story is filled with read-aloud rhyme to help them remember words, adorable characters they'll love to name, and a colorful glossary they'll return to again and again.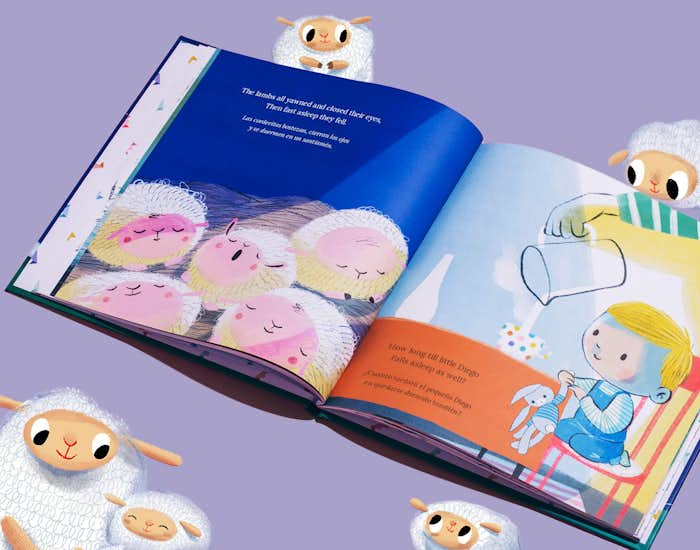 Perfect for birthdays, Christmas and just because
Whether you're introducing them to their heritage or supporting their development, a love of learning is one of the greatest gifts you can pass on to a child. Make their next birthday, Christmas, or milestone present count with a gift that encourages a love of languages – for life.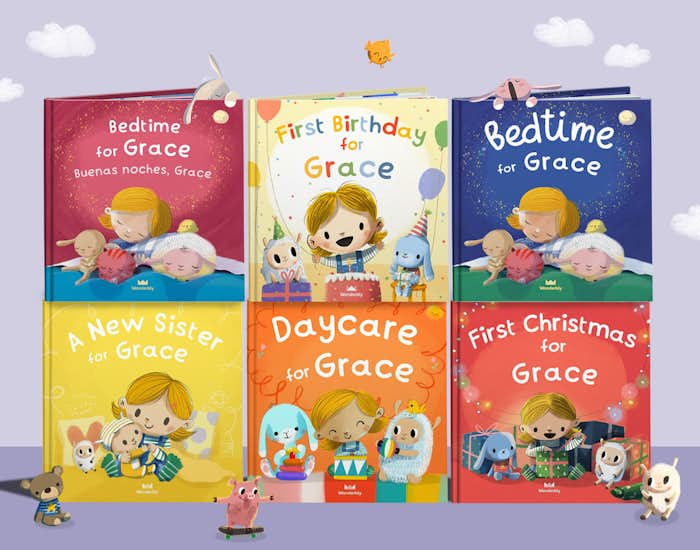 Discover the First Steps for You collection
Reviews
Rated

5

out of 5
This is very cute! Summer's grandmother is Spanish, and this is perfect for her to read with her Abuela.
In our household, we speak multiple languages daily. Having books in English and Spanish really helps to build my daughter's confidence!
What a lovely idea! My kids are half-English and half-Spanish, and we want to help them learn both languages fluently. This is such a sweet way to get them started!
We know speaking more than one language is such a gift – this is a wonderful way to encourage our son to learn languages. He wants to read it night after night!
My little one has already starting trying out words in Spanish after a few nights of this bedtime story!
Bilingual Bedtime Story Book FAQs
Who would you like to make a book for today?