Welcome To The World
A reassuring boost for new parents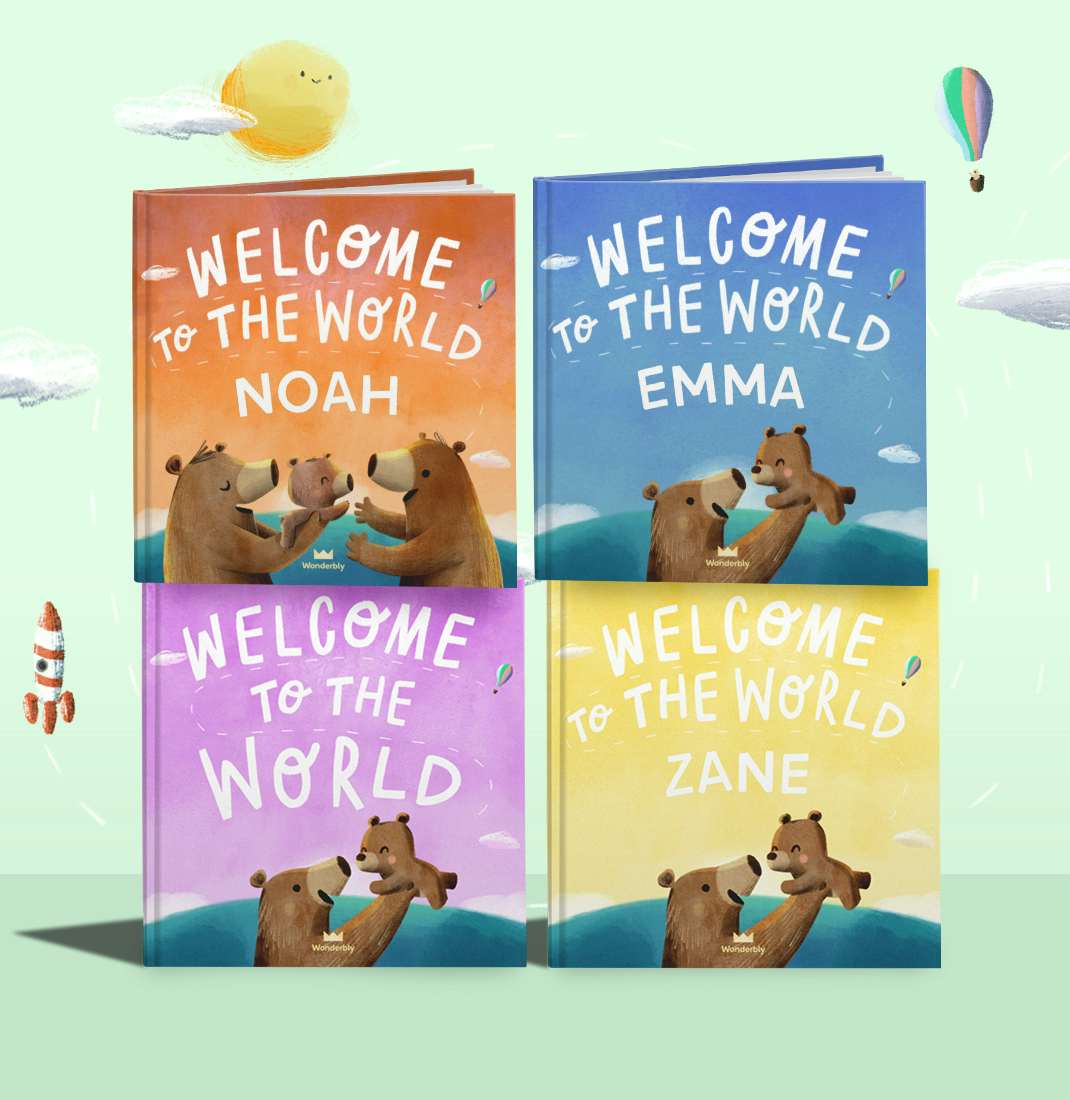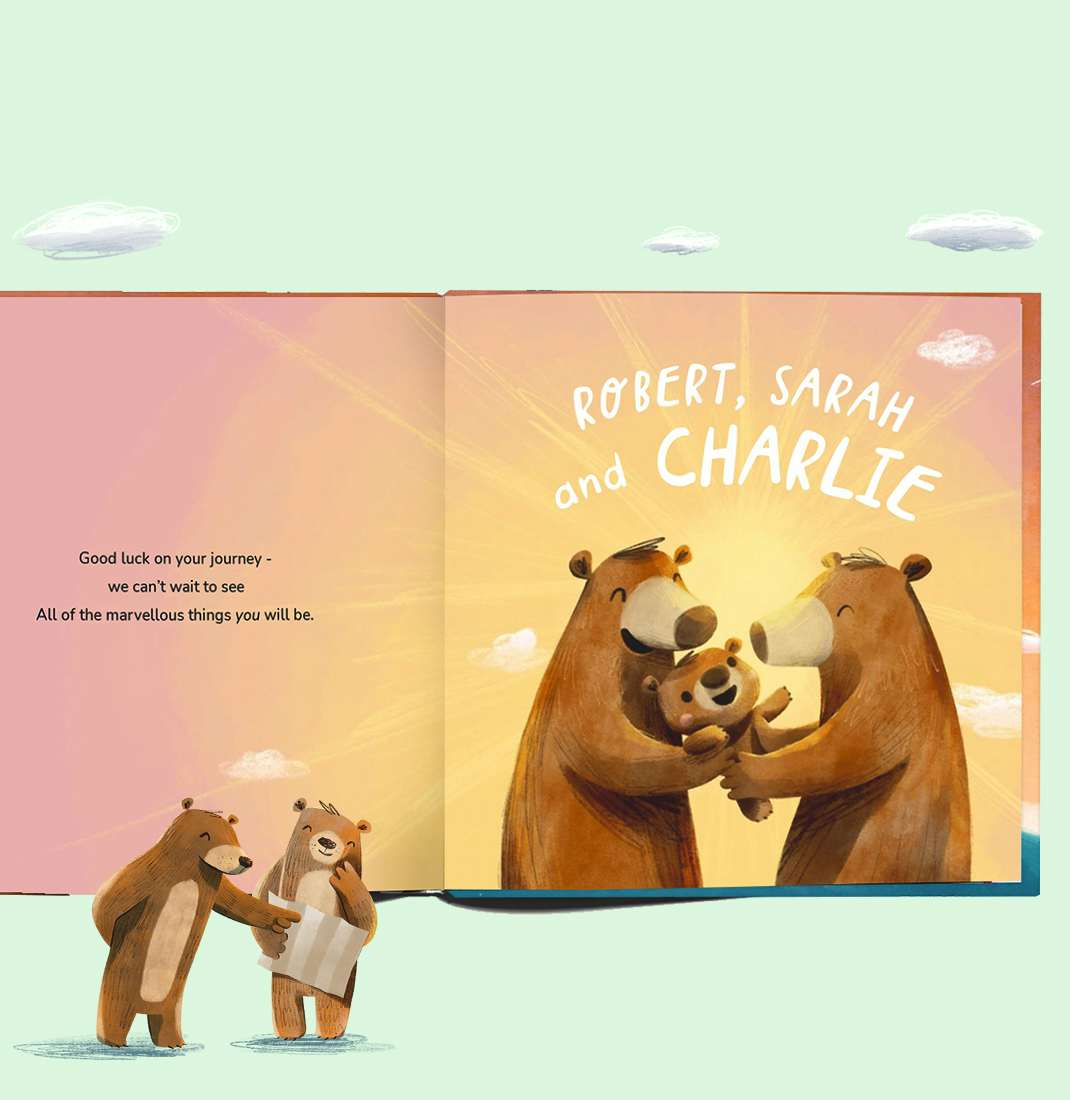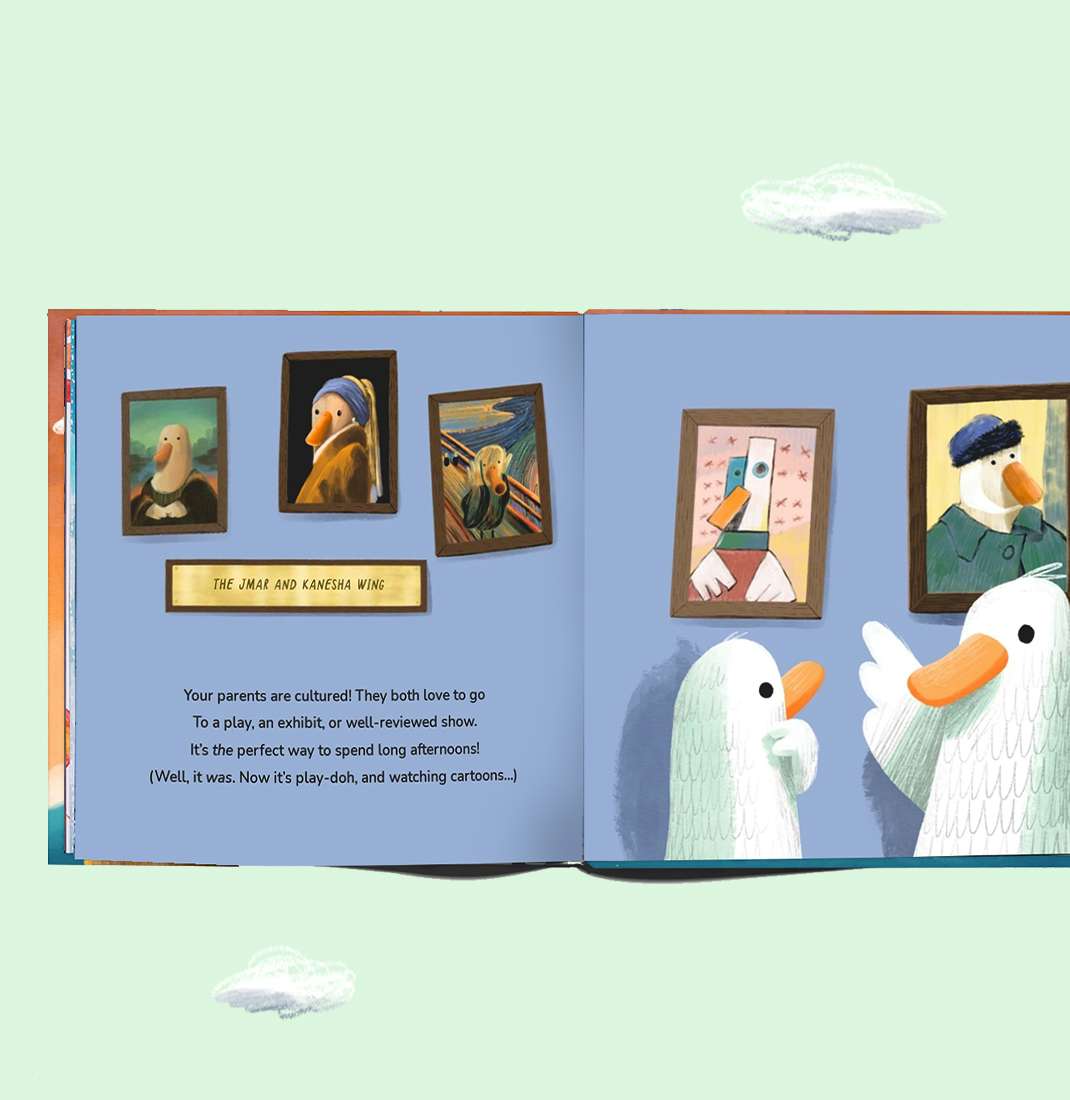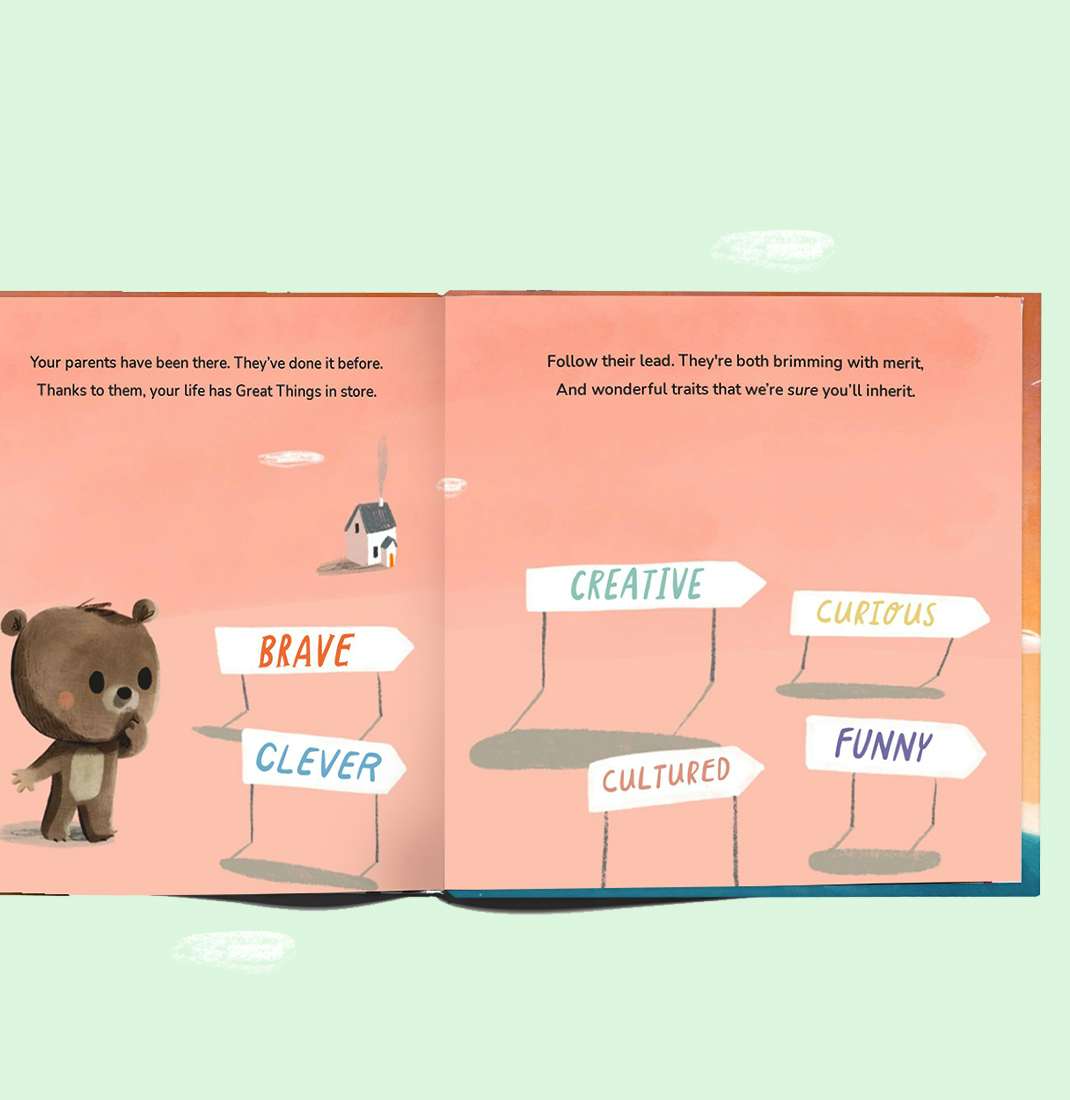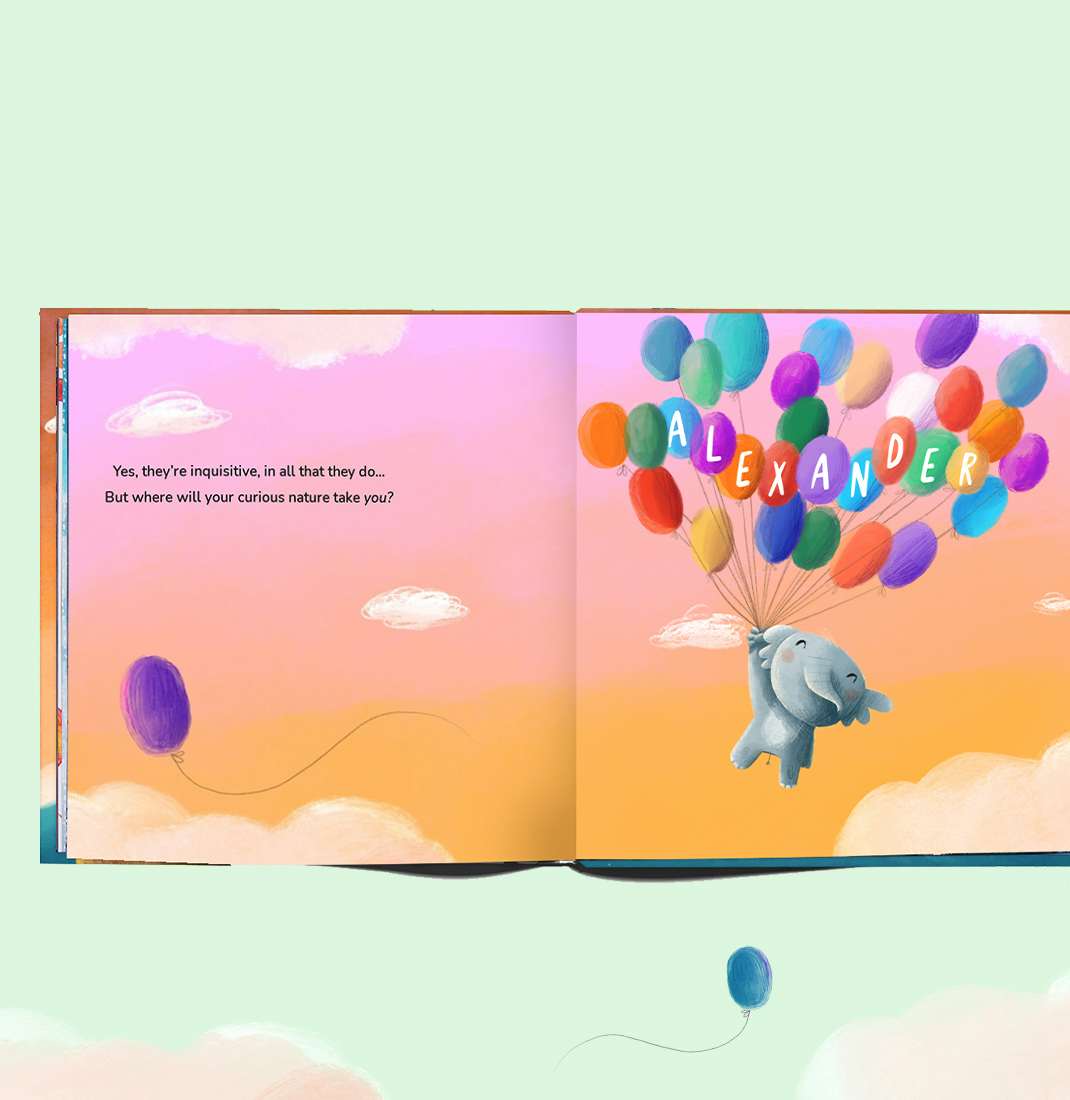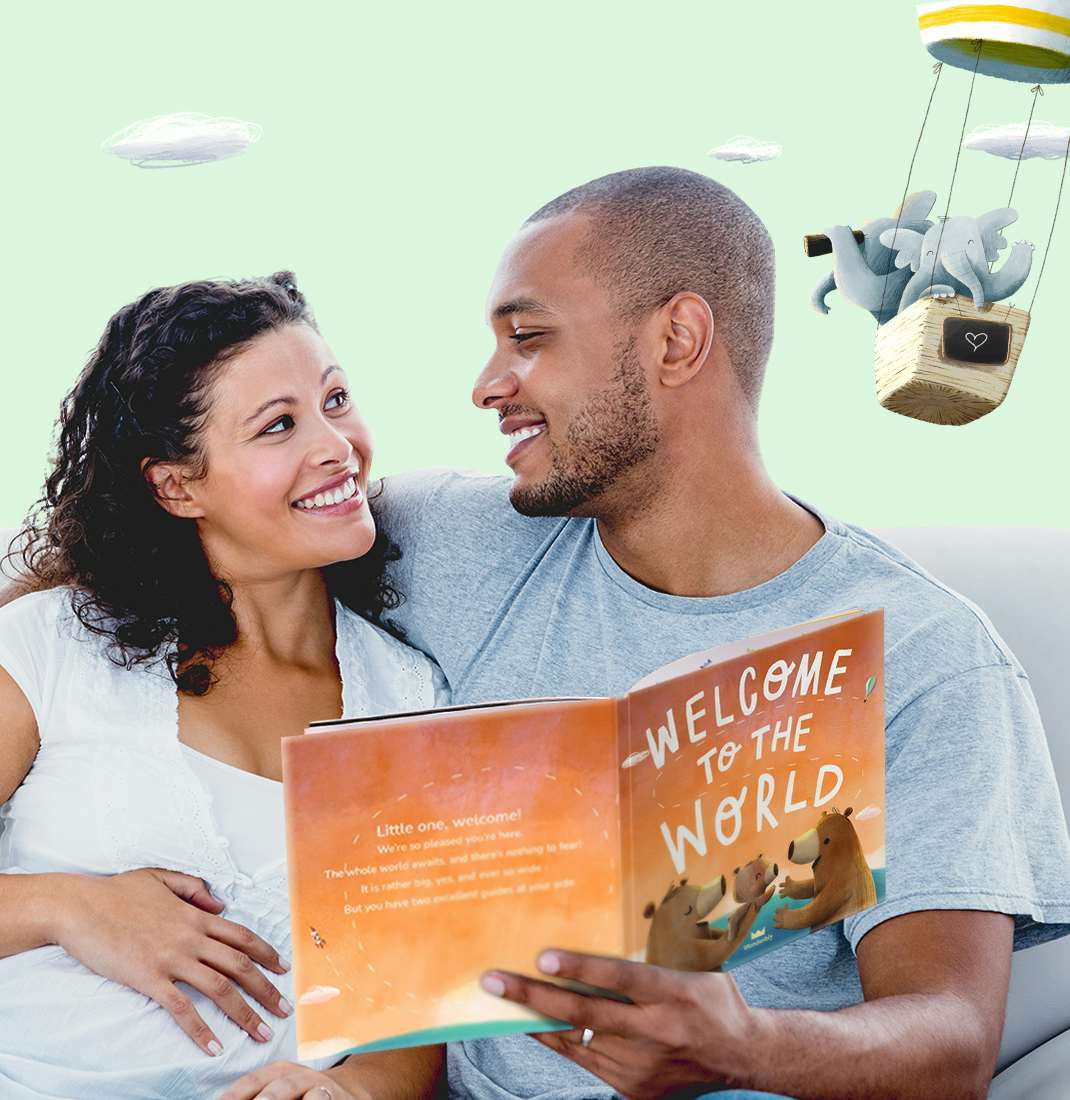 Welcome, little one! The whole world awaits for you to explore. Celebrate a new arrival with this funny and warm-hearted personalised book, and reassure new parents just how great they're going to be.
"A wonderful personalised gift for a newborn and the parents!" – Mary
Read reviews

"I love it! It's so cute that it's personalised for the parents. Such a nice keepsake for a new baby."
Suzie, proud godmother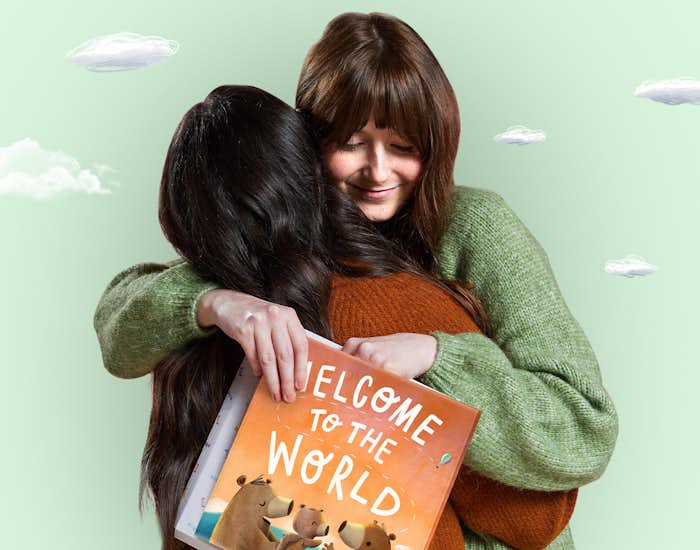 The perfect personalised gift for parents-to-be
Onesies are dime-a-dozen. But this personalised book is as unique as the new family you're making it for. A thoroughly thoughtful babyshower, newborn or christening gift, that will be treasured for many happy years to come.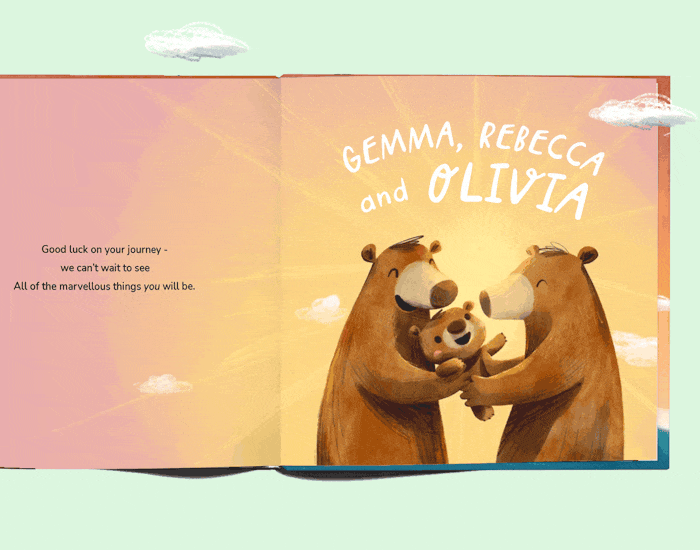 Made for families of all shapes and sizes
A new arrival is always something to be celebrated in a family. Any family! We've designed the book so it's as inclusive as can be. Single parents, same-sex parents, and adoptive parents too. Everyone is welcome in our world.
Welcome To The World FAQs
Who would you like to make a book for today?
Get more clever ideas and swashbuckling updates