In collaboration with
A new personalised book that takes any child to Willy Wonka's chocolate factory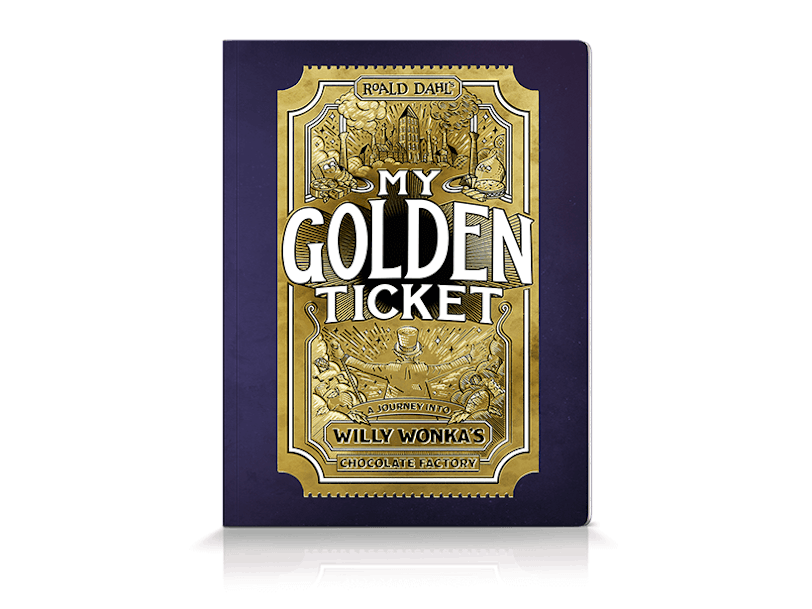 $29.99
Enter a child's name to see their story
A brand new, remarkably personalised story
This book gives every child a unique adventure in Willy Wonka's factory.
They'll explore wondrous new rooms and uncover their own delicious secrets.
The perfect personalised gift for kids 5-12 years.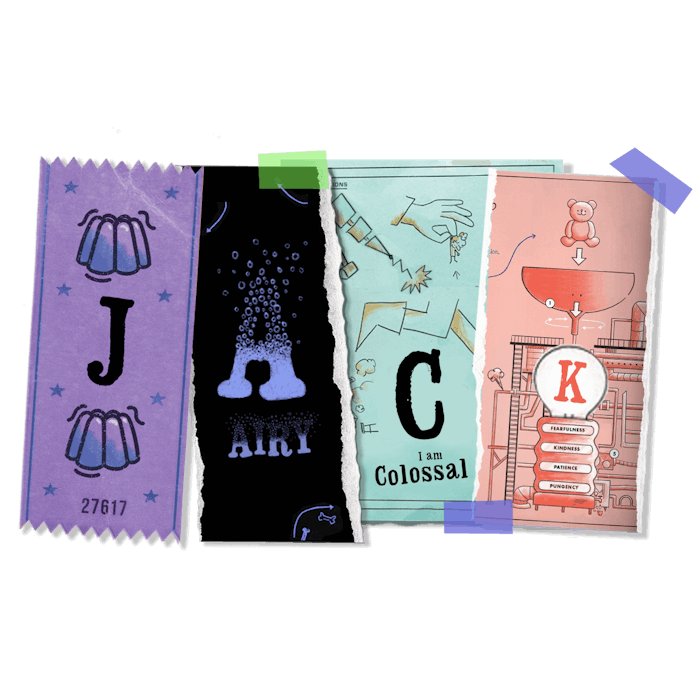 Personalised by a child's name
On his way around the factory, a kid called Jack might collect flavours like Juicy Jello, an Airy centre, some Colossal effect and even a hint of Kindness!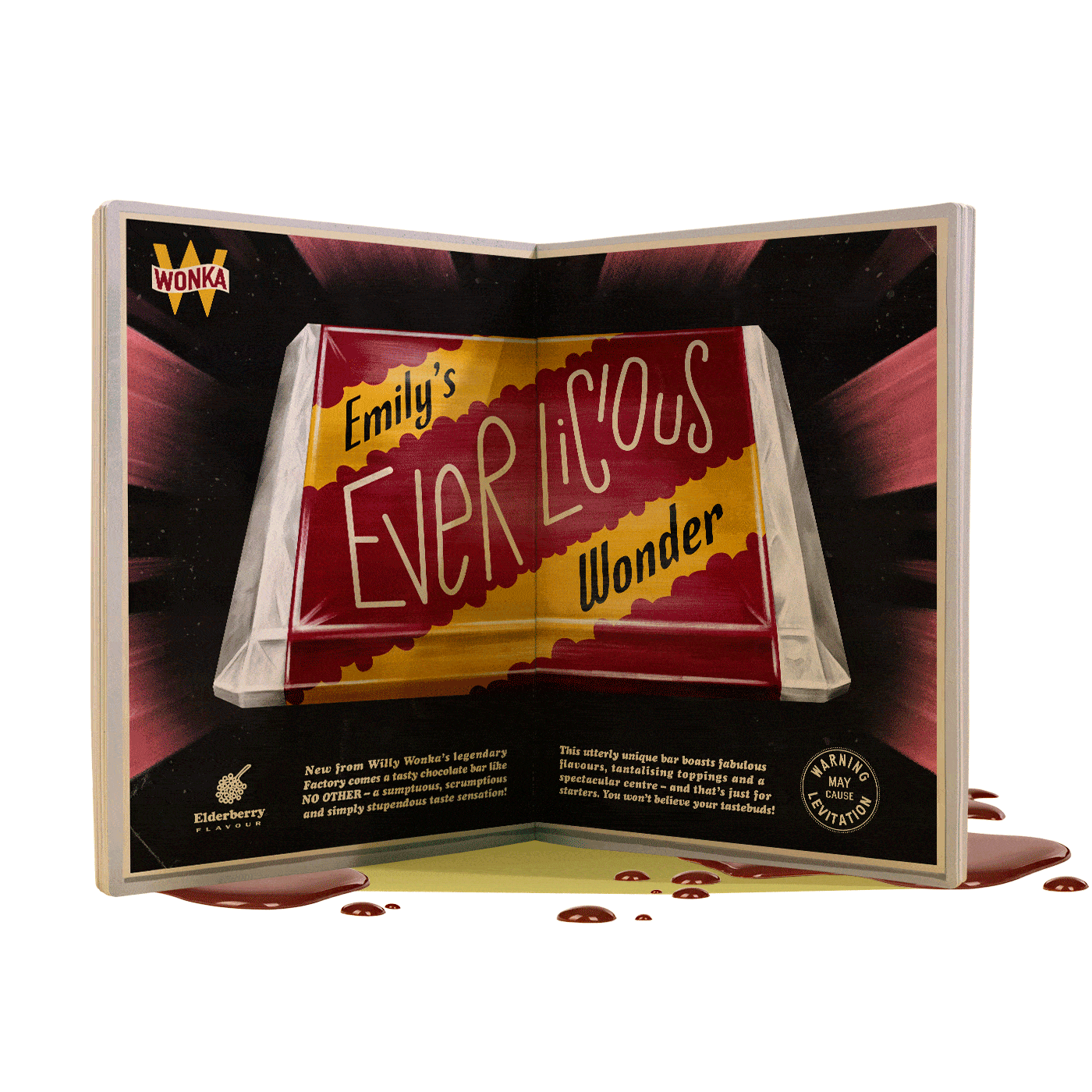 Their very own Wonka bar design
By the end of the story your child will discover something truly tremendous – a one-of-a-kind Wonka bar inspired by their name. (Just don't try to eat it, it's only a picture.)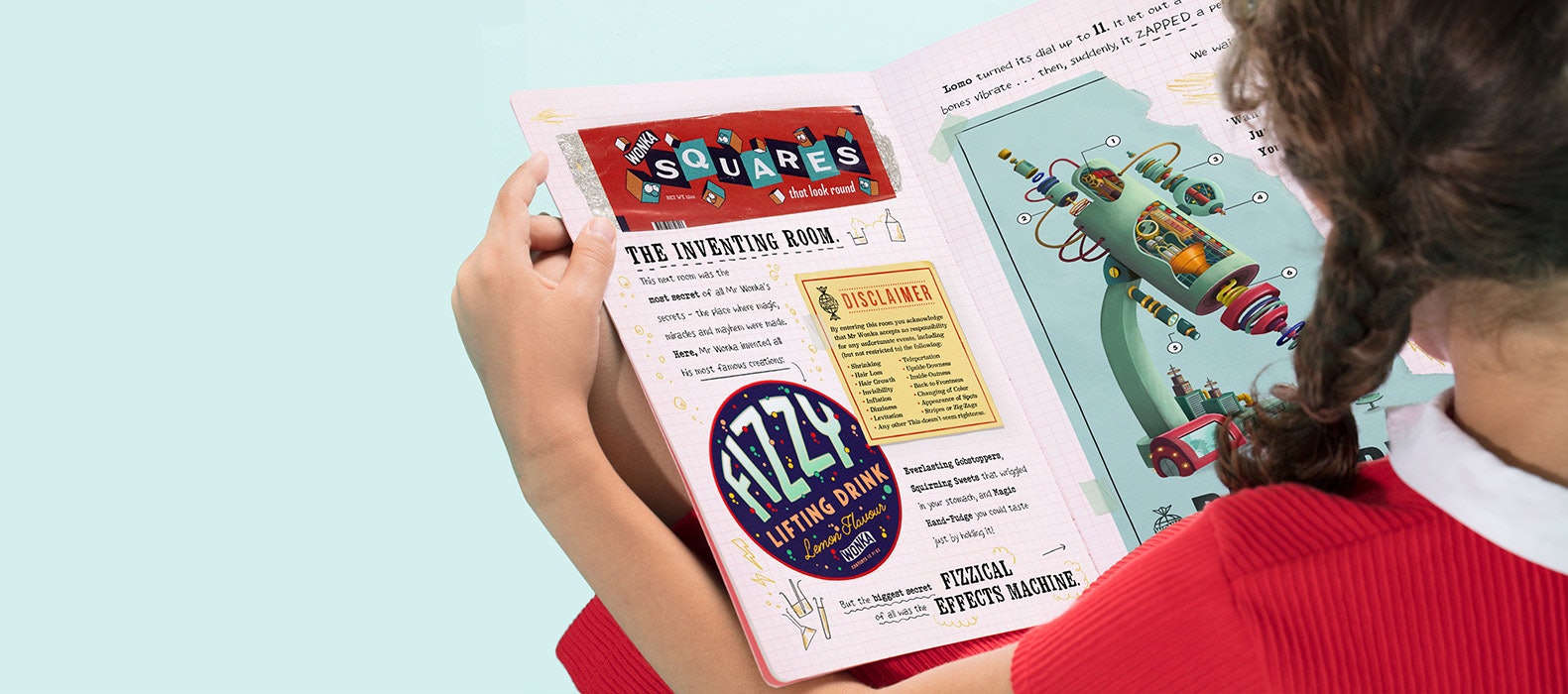 If Wonka himself were to make books, we believe he would have injected Wonderbly's inventive formula.

Luke Kelly, Roald Dahl's grandson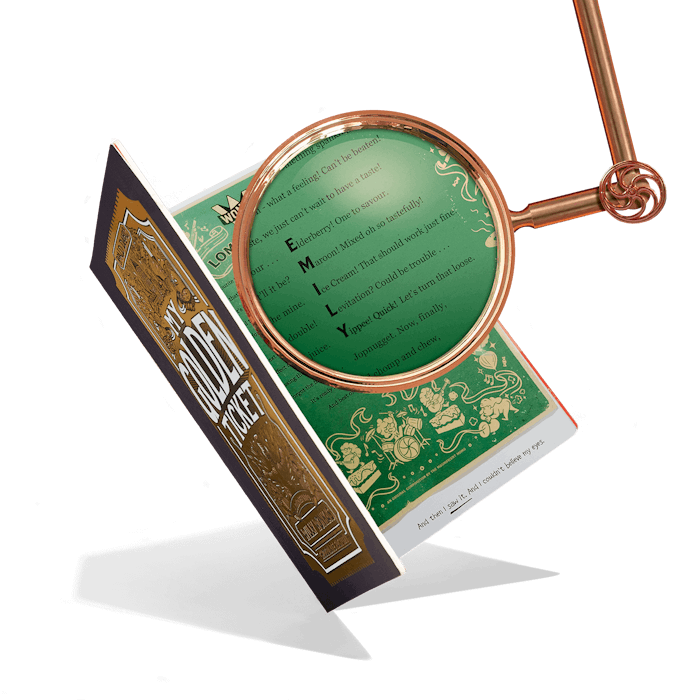 Personalised Oompa Loompa song
A marvellously melodious moment! Your child won't believe their eyes when they realise that everything in the story has been inspired by their own name.
Enter a child's name to preview their full story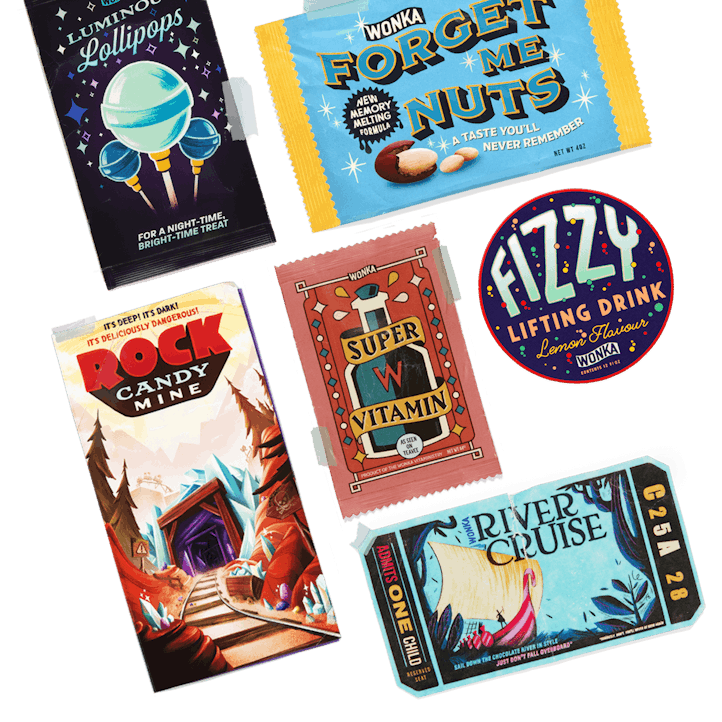 A visual treat
Gorgeously detailed and illustrated throughout. The story unfolds as a personal journal, every page over-spilling with flyers and wrappers from Wonka's inventions.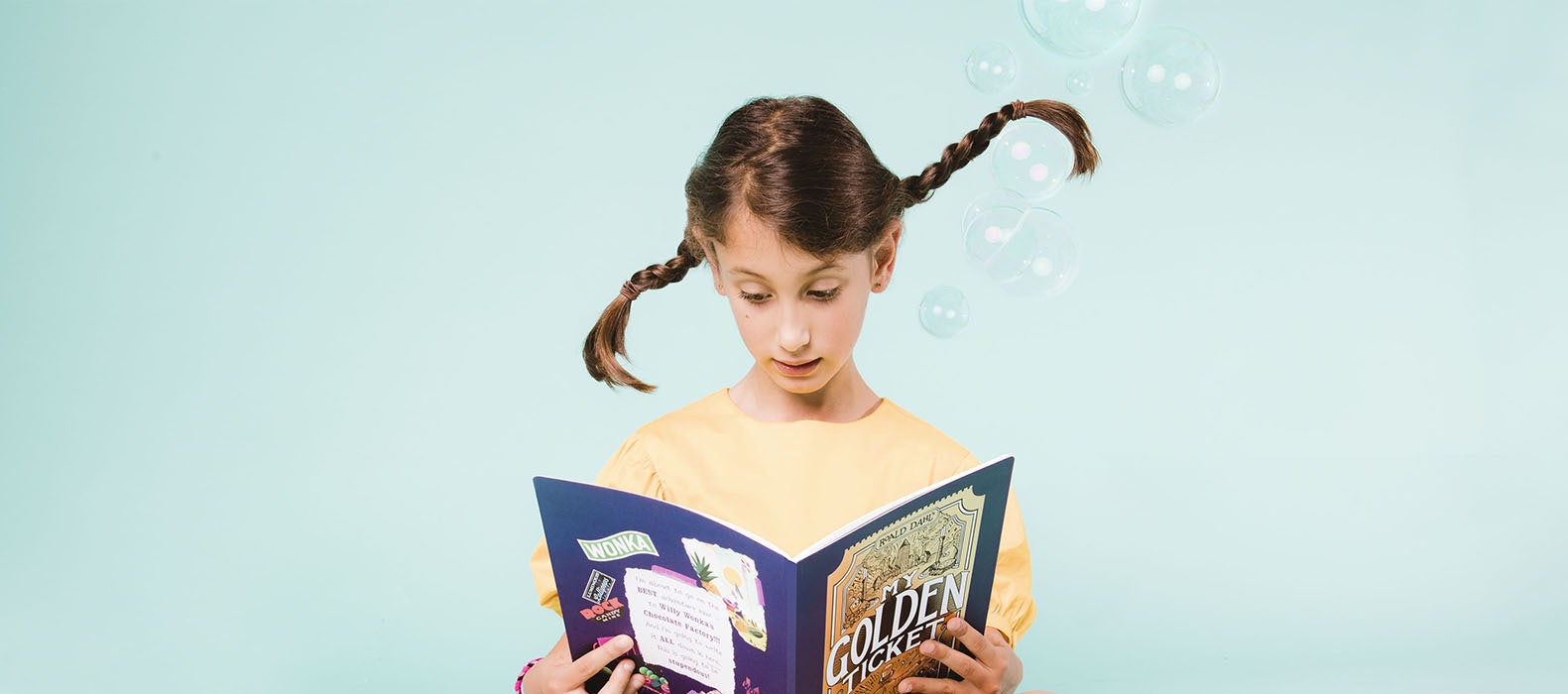 A wonderfully fun personalised story. Fantastic illustrations and engaging language.

Rachel, London, UK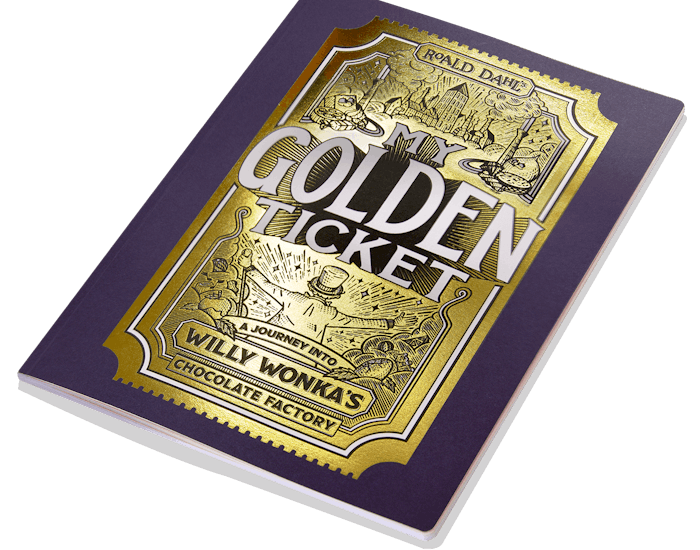 Book specifications
Available in hardcover (20cm x 27cm) or softcover (19.5cm x 26.5cm)
Printed on scrumptiously smooth 150gsm paper with a golden foil-block cover
Book length between 36 and 40 pages, depending on the length of a child's name
What makes Wonderbly™ books different?
Wonderbly™ stories take personalisation to staggering new heights. Because the more fantastically real a story feels to a child, the more boundless their self-belief. Oh, tremendous things are in store for you!