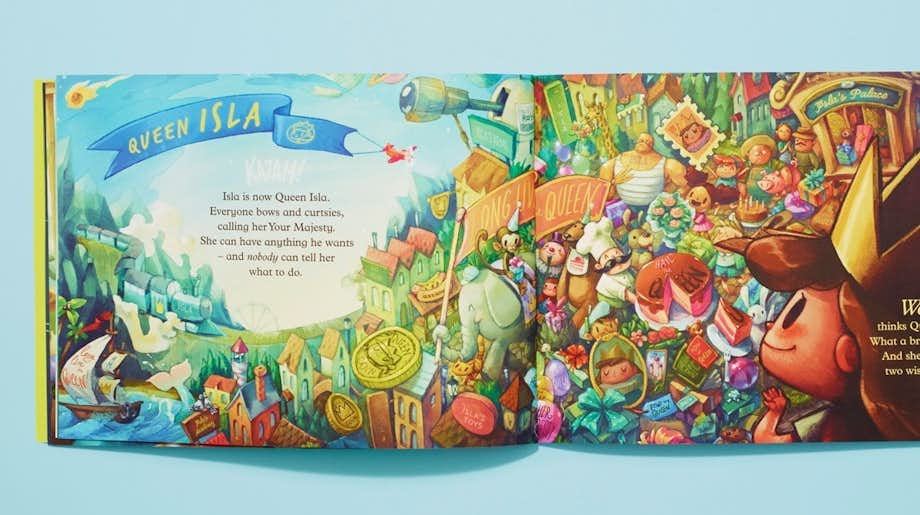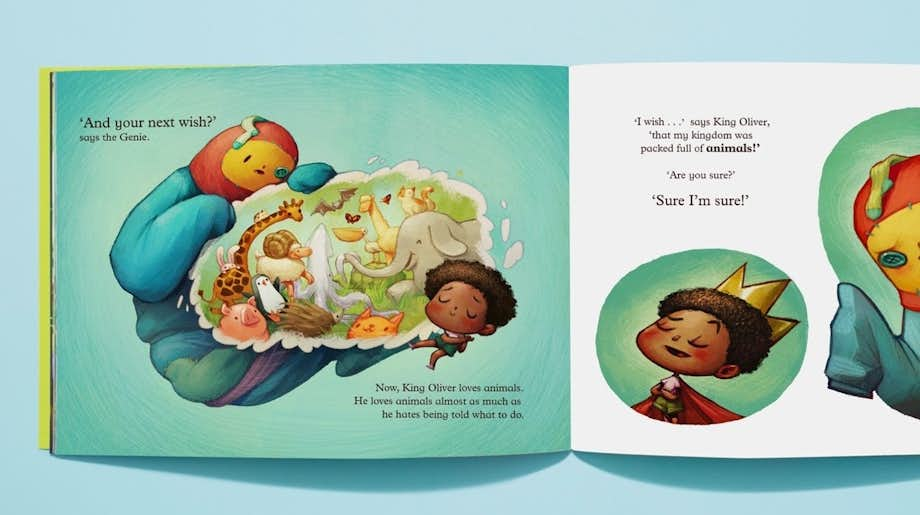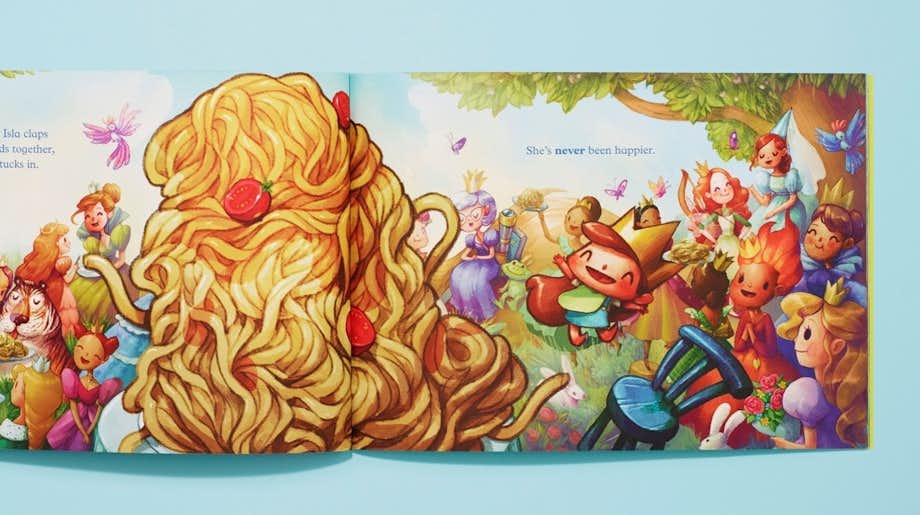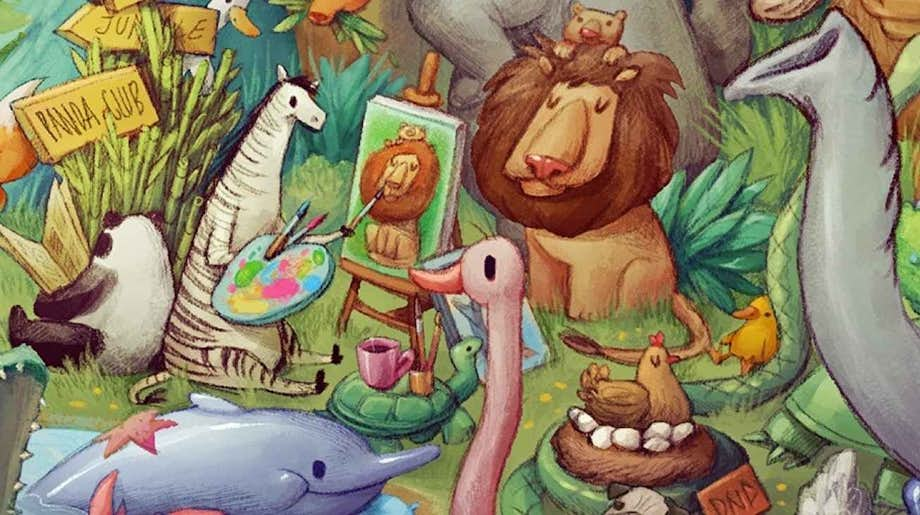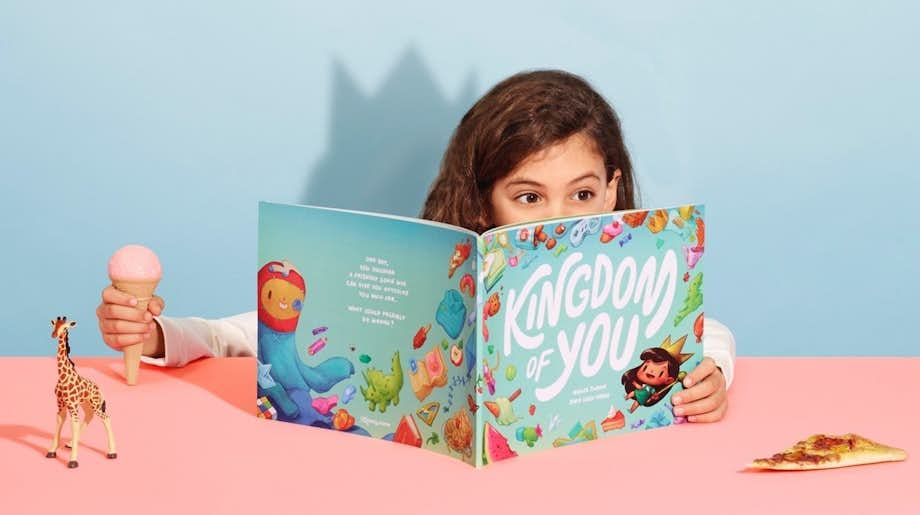 Kingdom of You
Kingdom of You is a lavishly personalized story, bursting with your child's favorite things. Just enter their name and decide what to fill their kingdom with.
Recommended for ages 3-10
Preview all 36 pages before buying
Ships worldwide within 48 hours
"We've purchased three books for our son - "Kingdom" is definitely his favorite by far! Well done on another masterpiece! Keep them coming, and we'll keep buying!" -Melissa M
Create and preview the child's entire book
Choose your adventurer in the book
"My niece loves reading about her endeavours as Queen Violet. I seriously have so much love for your company. The books are wonderfully creative and such great quality! Will always buy from you 😊 xxxx"
Ruth Bates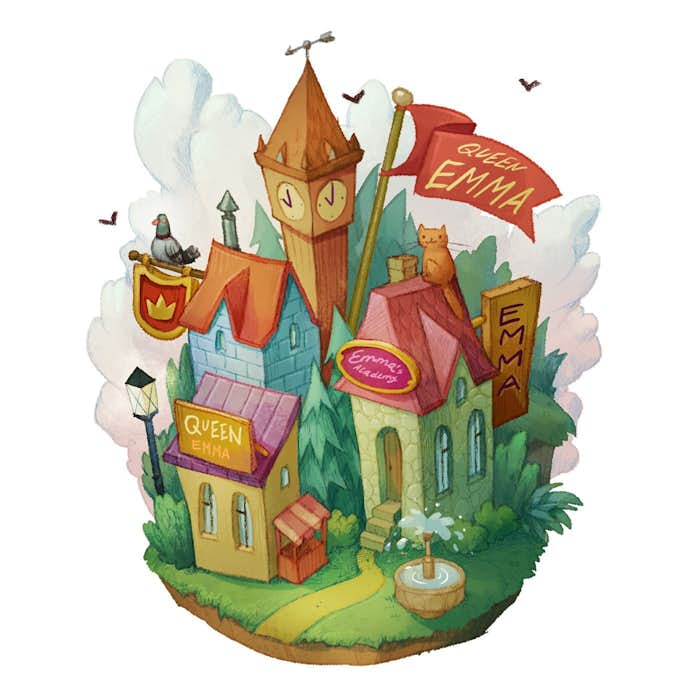 Name the kingdom after them
Your child will be flabbergasted when they open the book and see their name...well, everywhere. Magic!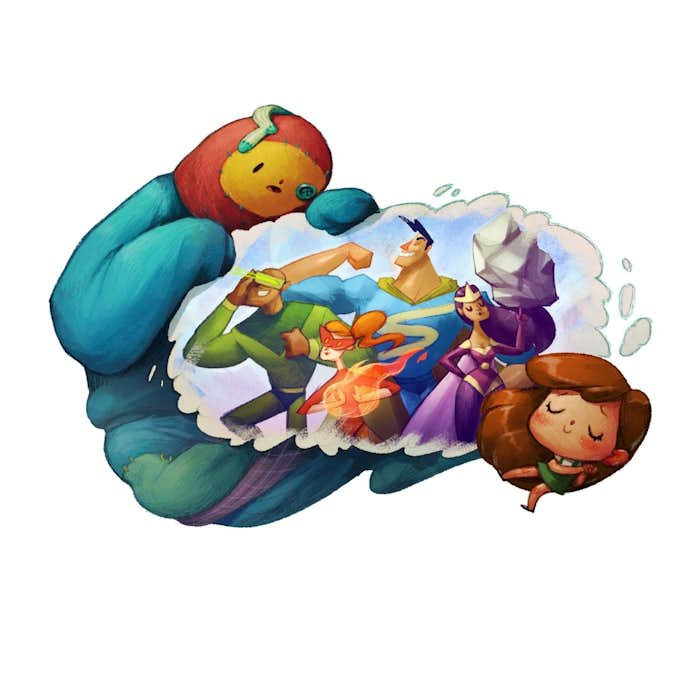 Choose your cast of characters
Pick characters your little one will love. Like superheroes, princesses or dinosaurs. Kazam! The whole story changes, like magic.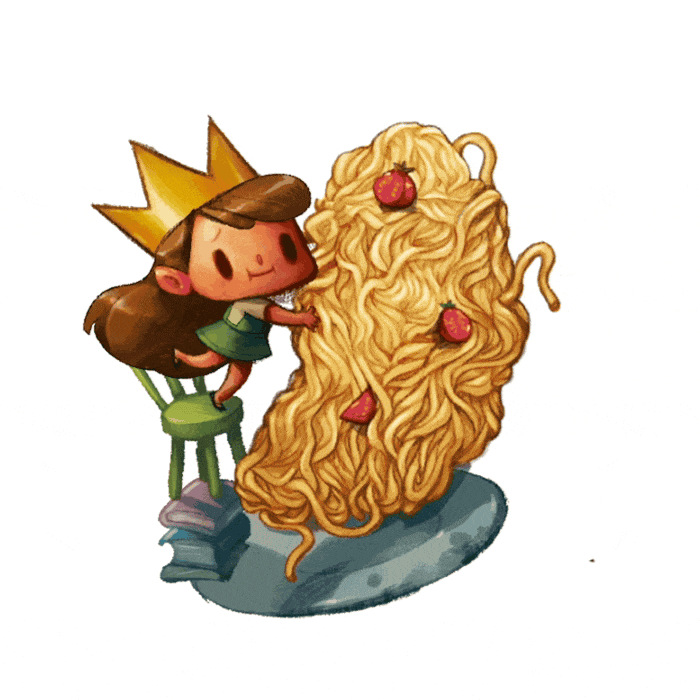 Pick a mouth-watering treat
Choose from four feast-worthy favorites. But beware. There might be more to a monster slice of pizza than meets the eye...
Perfectly personalized
Choose an exquisitely-illustrated character that resembles your little one. They'll feel like they're truly the star of the story.
Write a marvelous message
Start your child on their fantastic journey with a customized dedication. We'll print it at the beginning of the story. For free.
Fit for a queen (or king)
Each book is A4 (8.27 inches x 11.69 inches), softback and 36 pages long. It's printed on thick, luxurious Mohawk paper that's partly recycled (FSC-certified) and built to last. So it's a keepsake that's good for our global kingdom, too.
Reviews
It's amazing
My book arrived for my niece today, kingdom of you, it's amazing and I can't wait to give it to her. Will be recommending this to everyone that will listen. Thanks so much
Wonderful concept
Her Majesty The Story Queen thoroughly approves this wonderful concept. High five guys!
Center of their own adventures
My sons love being at the center of their own adventures in all the Wonderbly books! And this time, they were pretty excited that the things they love most (animals and pizza for Isaac, dinosaurs and ice cream for Samuel) were part of their kingdom!
Beautifully illustrated
Just received "Kingdom of You" for my Grandson which I will be giving him as an Easter present. It is beautifully illustrated and I am sure that he will love it as he did "The Boy Who Lost His Name". My order was processed quickly and arrived soon after, it was all very efficient. Ordered 18th March and with me 22nd March. Lovely product and excellent customer service.
Truly awesome idea
My son loves his book!! This is a truly awesome idea
A joy to read
I bought this for my son's second birthday. He was excited that he was in the story and loved seeing dinosaurs and pasta everywhere! It was a joy to read it to him. I can't wait till he understands the story a bit better. It's a lot of fun.
We looooove it!!!
Kingdom of You just arrived. We looooove it!!! Thank you!
Kingdom of You FAQs
What makes this children's book so special?
This adventure book is ALL about your child and the things they love – whether it's dinosaurs, ice cream, princesses, or pizza. Create your child's very own kingdom for them to rule over, bursting with their favorite things. Full of deliciously detailed illustrations, your little king or queen will love escaping into their own world where there are no grown-ups, and THEY make the rules!
What age is the book for?
This personalized children's book was created for children aged 3 to 10 (but we think no child is too old to get a story filled with their favorite things!). The lavish illustrations, epic storyline and hilarious details make it a perfect story for reading aloud together.
How can I personalize the book? 
• Child's first and last name: their names appear throughout the story. 
• Child's adventurer: we've designed three little characters to choose from, for both boy and girl. Select their gender, then choose from a selection of natural hair and skin tone options.
• Child's favorite characters: choose from dinosaurs, superheroes, animals or princesses.
• Child's favorite food: choose from spaghetti, pizza, ice cream or chicken.
• Your free personalized dedication message: Make your gift extra-memorable by adding your own dedication. We'll print up to 400 characters and 10 lines right at the start of the story, for free.
What occasion is this book suitable for?
We believe this is the perfect children's gift for pretty much any occasion. From birthday gifts to Christmas gifts to just because, it's a unique present that absolutely no other child in the world will have. This timeless keepsake will be a fond reminder of their childhood for many years to come!
More Wonderbly books to make your child feel loved
Get more clever ideas and swashbuckling updates