I Love Daddy More Than Christmas
A gift to melt dad's heart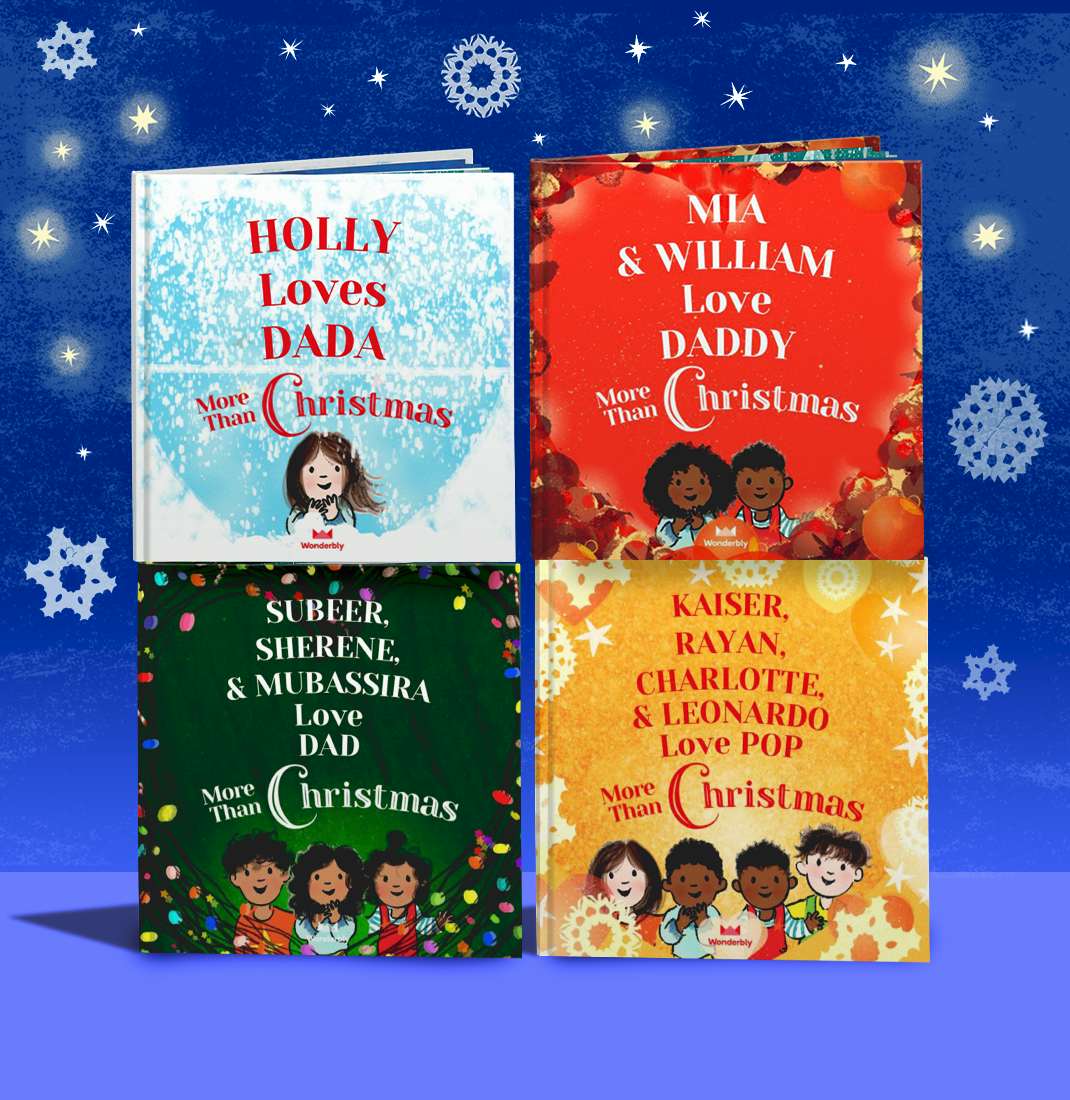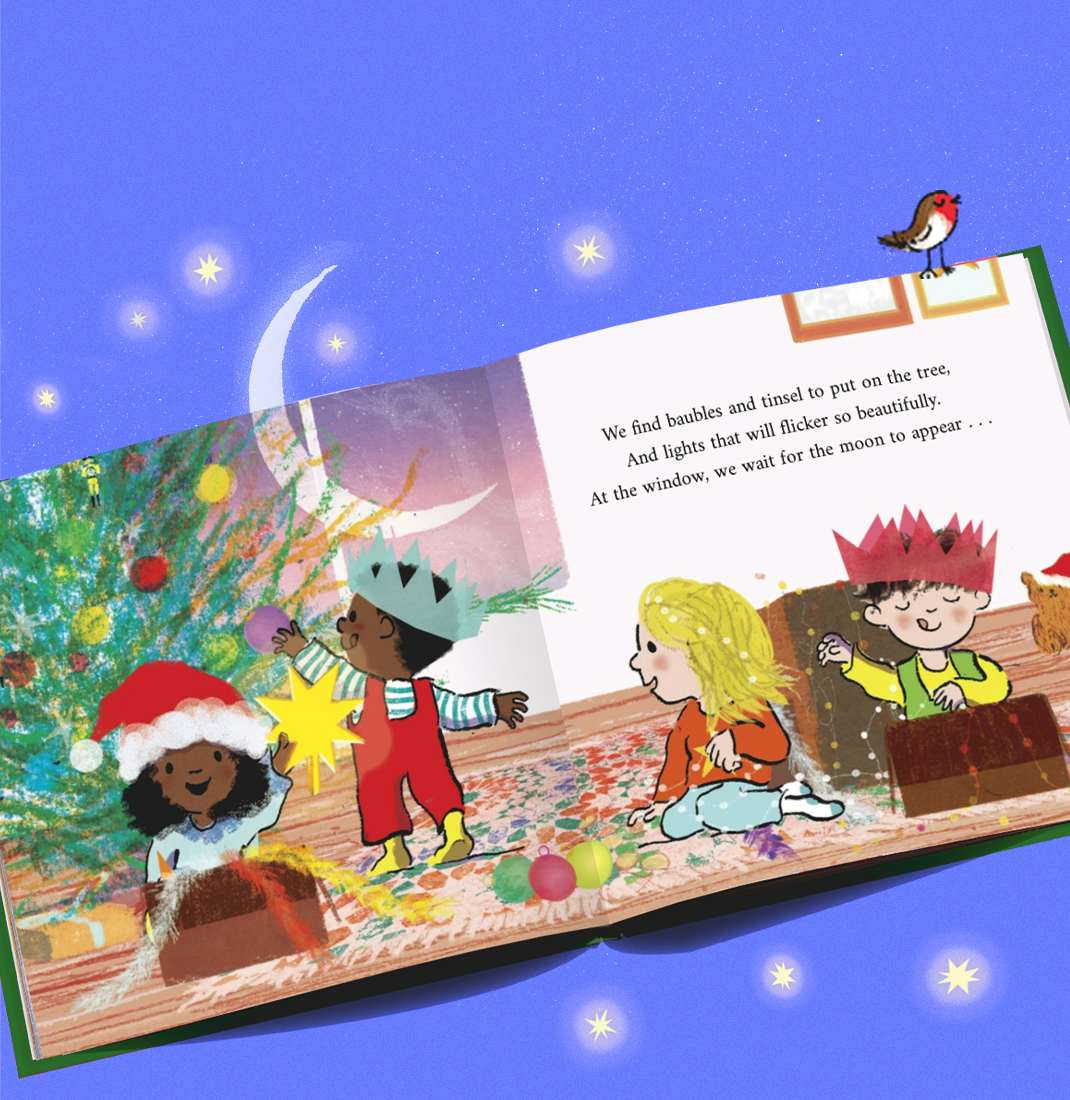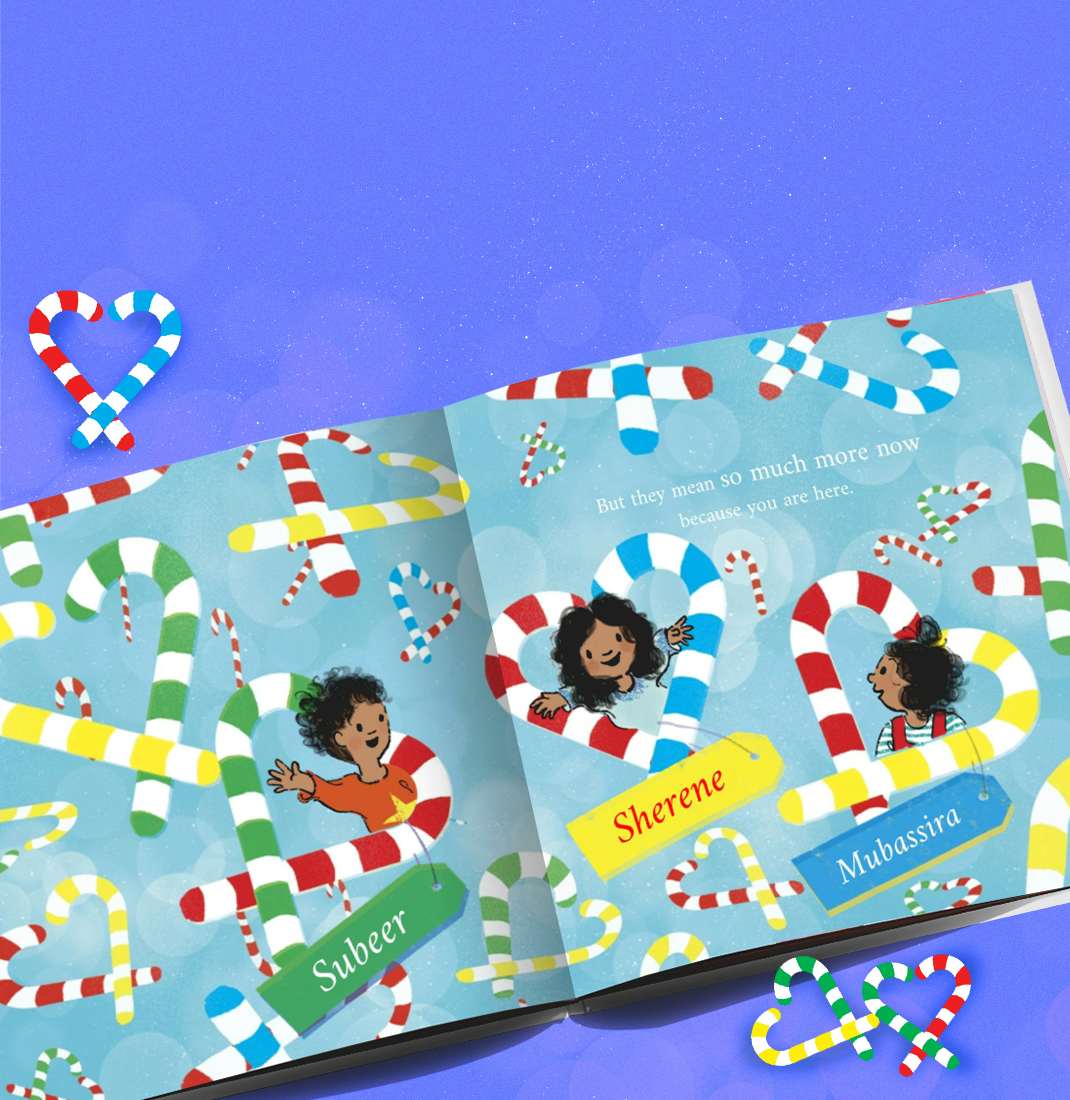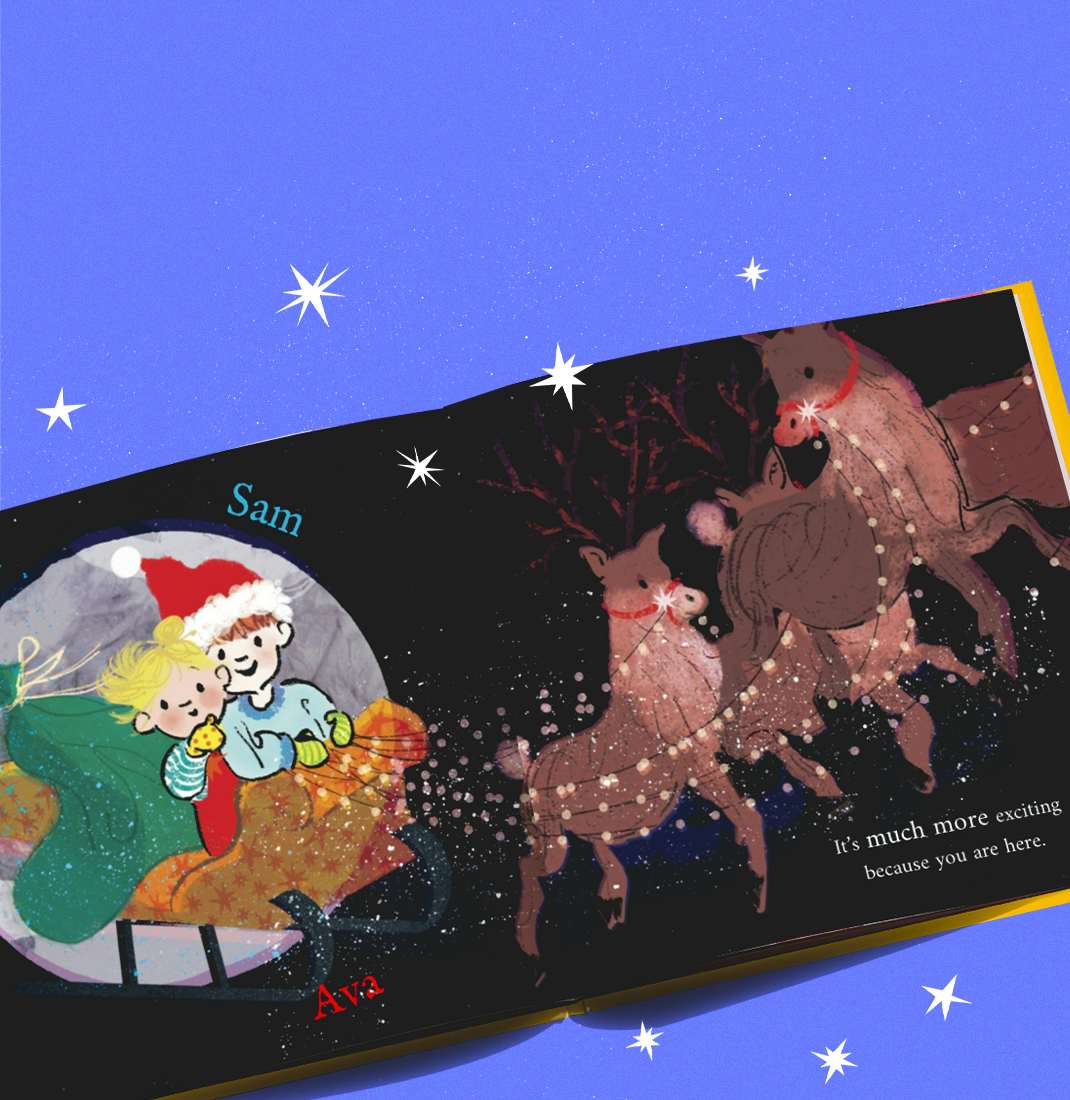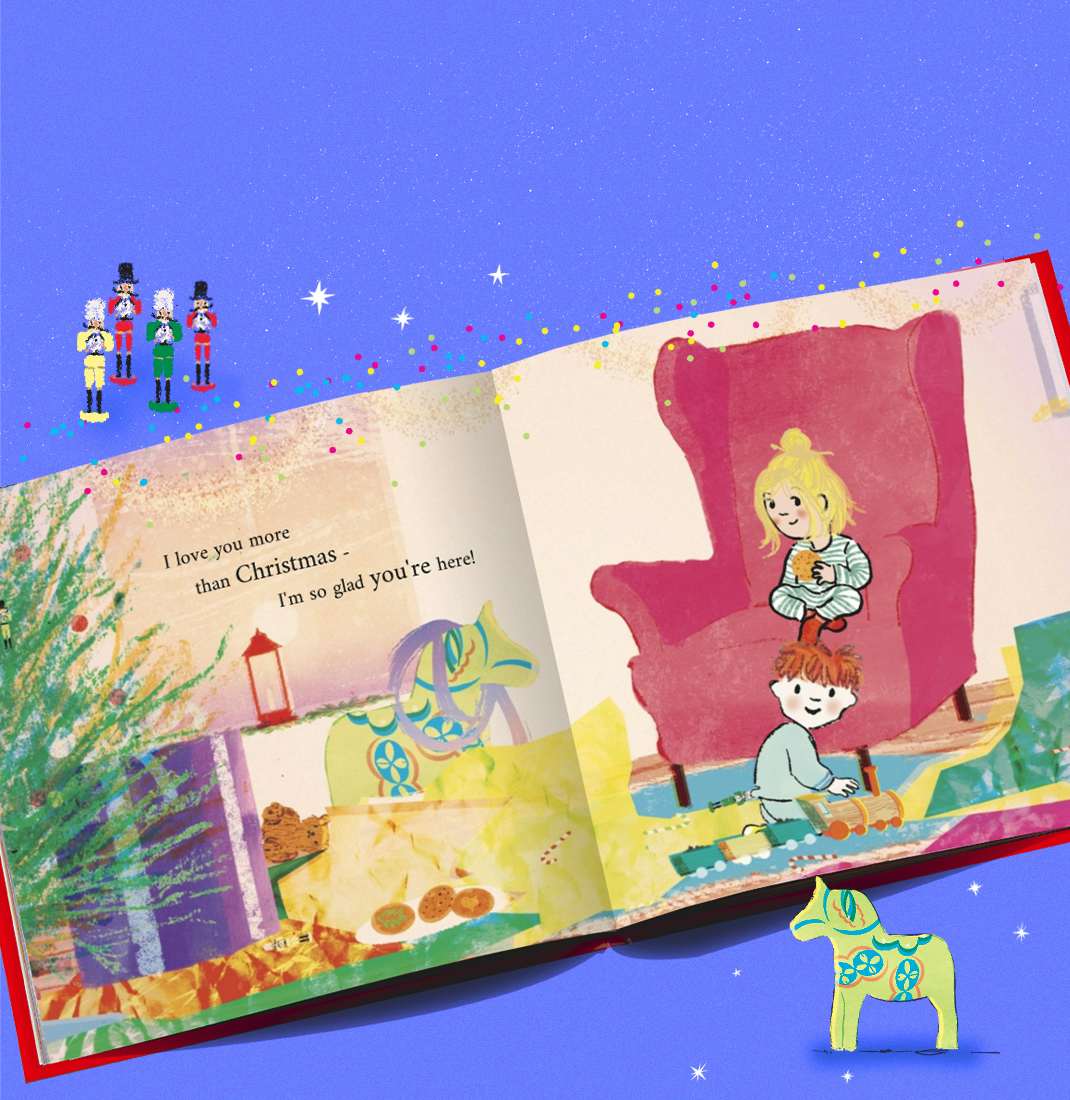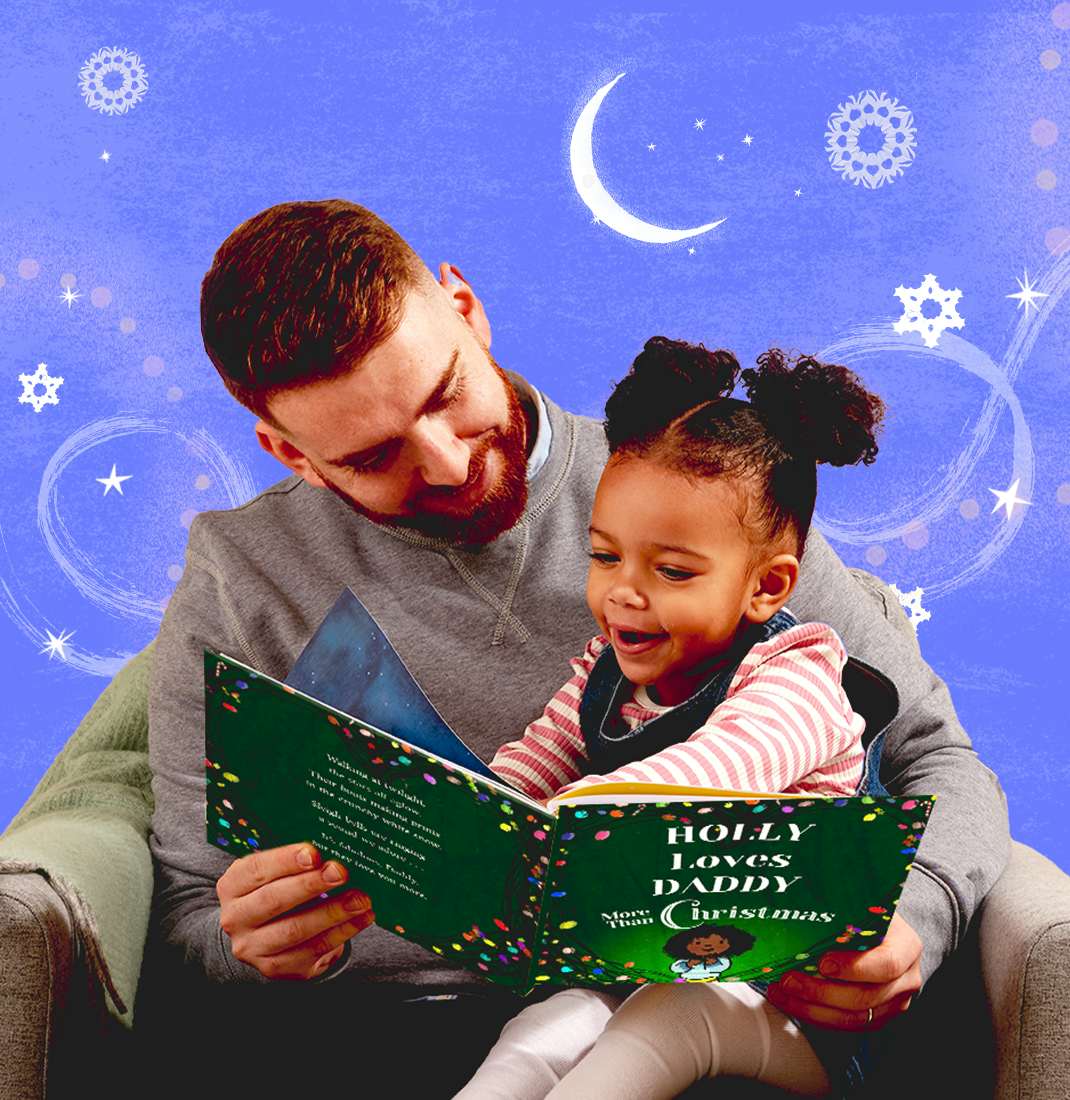 Create a beautiful Christmas book for a daddy, dad or papa, featuring his children! A fantastically festive story to read together as a family, for many Christmases to come.
Recommended for ages 0 to 4
Preview all 34 pages before buying
Printed and shipped in 48 hours
'A keepsake we'll read together year after year.' – Tessa
Read reviews
"A lovely keepsake for Daddy and son! It relates well and they have thoroughly enjoyed reading the book together many times! A great idea for a present."
Loved by Charlotte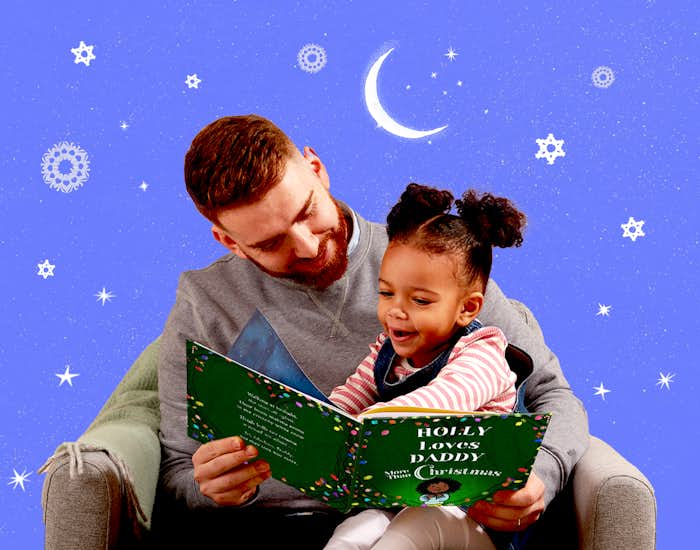 A story to celebrate togetherness
Full of the magic of Christmas, the beautiful rhyming story by Julia Gray celebrates how toe-tinglingly special it is to be together at this time of year. Guaranteed to warm dad's heart each time it's read.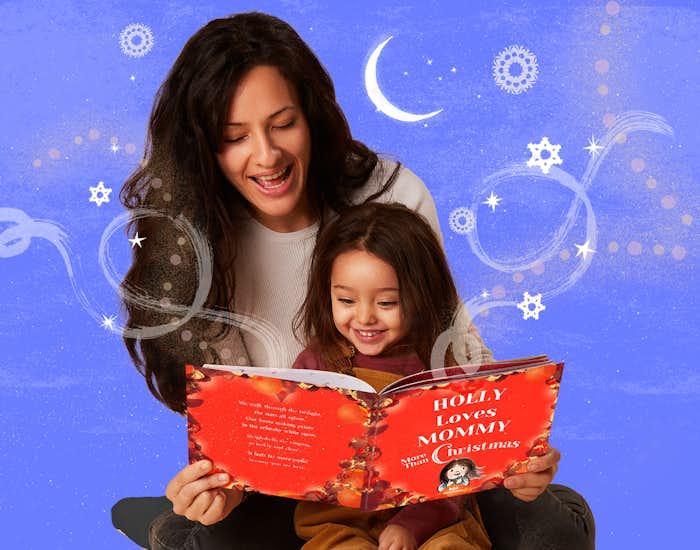 Looking for a Christmas book for mom?
Ah, we've got just the thing! Might we recommend I Love Mommy More Than Christmas? It's just as sensationally seasonal, but with a magically mommy-themed twist! You can even customize mom's name, whether she's a mama, a stepmom, or maybe even a Christmas fairy...
Reviews
very single book is just so lovely, the content inside is wholesome and wonderful, and the simple fact that I could customise them for each child was just the cherry on top! Excellent work Wonderbly, I know that the little ones I have bought these for will absolutely love reading them Christmas morning.
A keepsake we'll read together year after year.
I couldn't be more happy. It's way beyond what I'd hope for!
Oh. My. Gosh! You know how to make a mummy cry! This is the cutest present EVER! I absolutely love it! My daughter loves it too – she thinks it's awesome when she's in a book.
My partner loved her book, it really cheered her up. So thank you!
o. Such lovely quality, book feel and finish are really high quality. The artwork is just lovely and the personalised story bought a tear to mummy's eye.
Thank you again for making one Mummy and our little girl Emily, very happy.
Thank you again for making one Mummy and our little girl Emily, very happy.
I Love Daddy More Than Christmas FAQs
Who would you like to make a book for today?
Get more clever ideas and swashbuckling updates