Personalized Birthday Card
Make a child's special day even more exciting with this free printable birthday card, based on our brilliant book Happy Bonkers Birthday! Just add their name and age, and we'll email your card to print at home.
Add your child's name and age, choose their character, and your card will arrive in your inbox!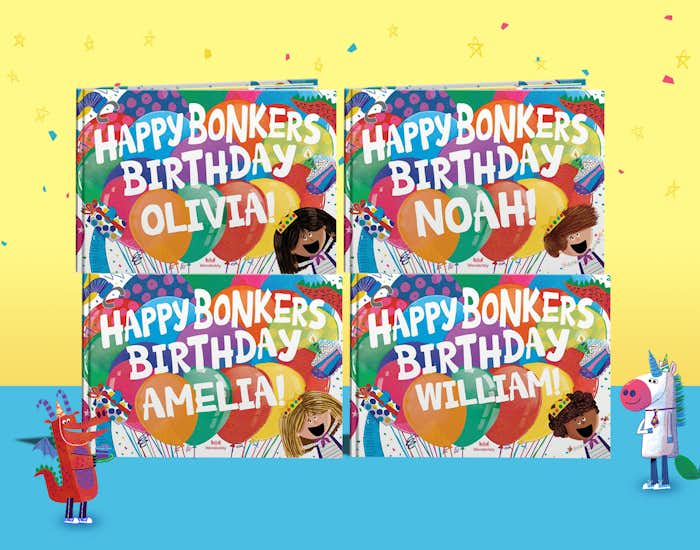 Based on our rib-tickling birthday book
Happy Bonkers Birthday is the personalized birthday book where the whole family's invited. What could possibly go wrong?! Preview the whole book for free, and see for yourself.
Personalized for every birthday boy and girl!
From Avas to Zacks and all the wonderful names in between, you can personalize this card for every name under the rainbow. Guaranteed to make a little one's big day feel extra-specially special.
More Wonderbly books to make your child feel loved