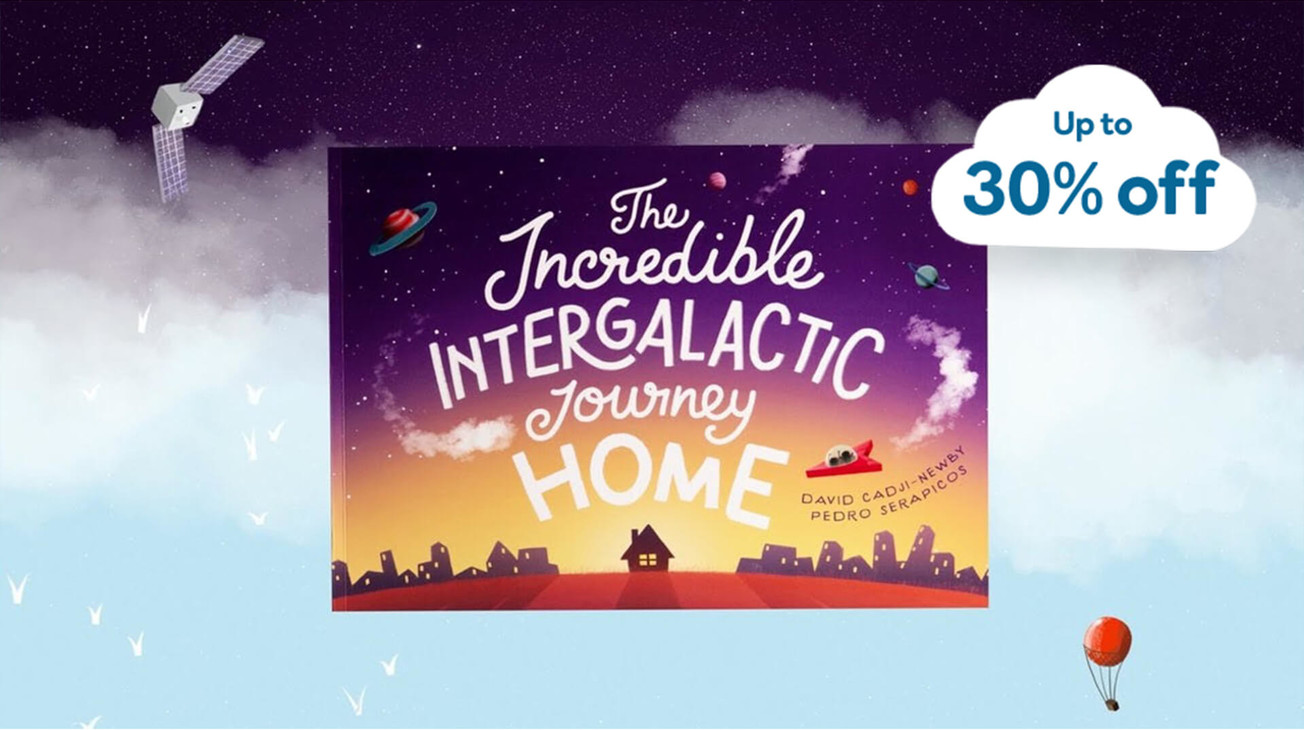 The Incredible Intergalactic Journey Home
$24.99
Add a child's name and home, and POW! A unique adventure, from outer space all the way home to their front door.

For girls and boys aged 3-10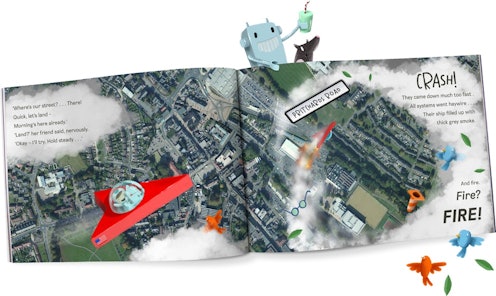 The only book with a child's REAL home in it
Enter the full address and we'll pull in a real, actual satellite image of the child's house, using mind-boggling technology.
See their name made from stars
We take the child's name and turn it into a beautiful constellation, making them the stars of the show.
Add a delightful dedication
Launch them on their adventure with a customized dedication, printed at the beginning of the story, for free.
Turn them into the hero of the story
Choose from three different intrepid explorers, to match the child the book is for.
A glorious, out-of-this-world gift
Crammed with crazy characters and hilarious twists, it's a gift of galactic proportions, perfect for any boy or girl.
Designed for sharing
Each book is A4 (29.7cm ✕ 21cm) landscape, 38 pages long, and opens out to large spreads perfect for shared reading (but still fits through a letterbox!)
Made for many, many magical bedtimes
Each one of our books is printed on thick, environmentally-friendly, Mohawk paper (that has a reputation for exceptional quality), so it'll stand the test of time