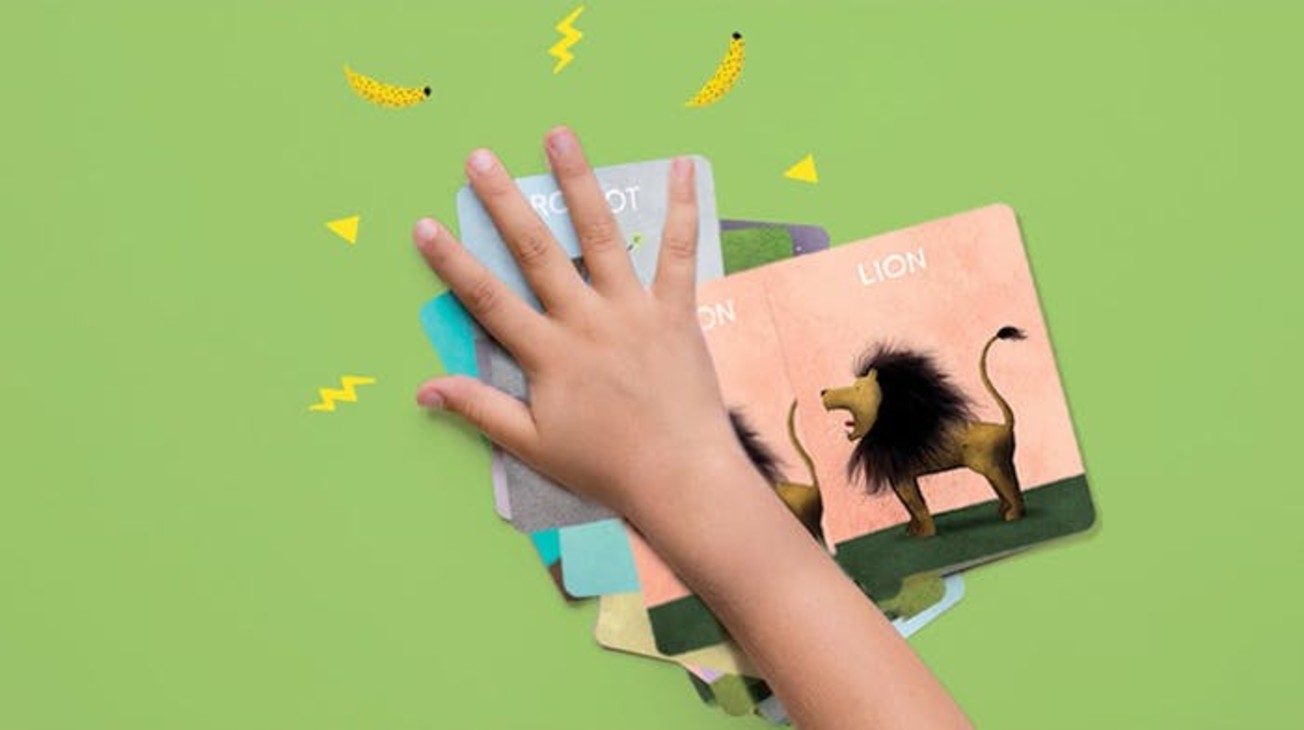 Silly Snap! The personalized card game from Wonderbly
$12.99
A fast, frenetic (and very silly) family game, based on the characters of Wonderbly – with a personalized twist.

Suitable for ages 3-99

Express shipping available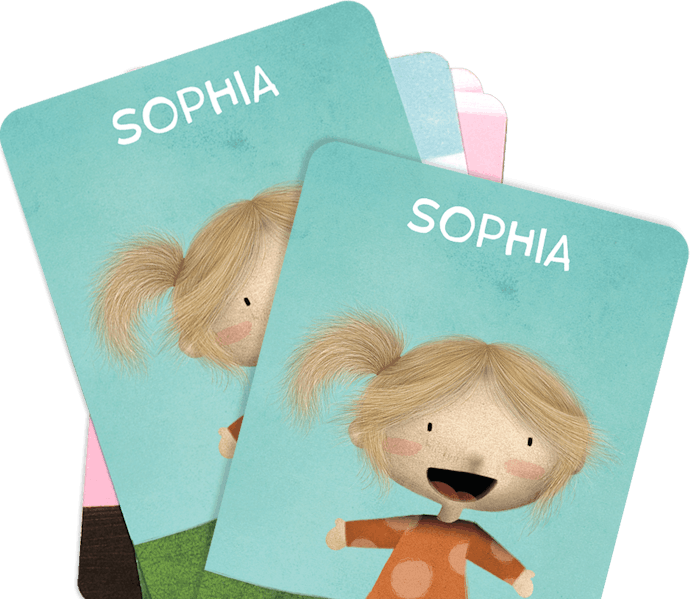 Pure, personalized pandemonium
Silly Snap! also features special cards, personalized to a child in your life. So if you match a Simon, or Emily, or Nitin, shout their name – they'll be happily astounded, win or lose!
Customized to your child
Just choose the little adventurer who best matches the child the cards are for.
Match the characters, make some noise
Just match two of our characters, and make their noise, to win the cards. Matched two Lions? Rooooaaar! Matched two Pirates? Aaaaar! And what is the child's special noise going to be?
What's in the box?
You will find 2 instruction cards and 40 playing cards, including 4 Monkeys (oo-oo), 4 Budgies (cheep cheep), 4 Alligators (snap!), 4 Unicorns (magic neigh), 4 Frogs (ribbit), 4 Pirates (aaaaar), 4 Ghosts (woo-oo), 4 Elephants (trumpet), 4 Lions (roaaaar), and 4 personalised cards.
Made for hours of mayhem
Each card is laminated and printed on thick 324gsm Mohawk paper – as eco-friendly as our books. On top of that they're produced by carbon neutral print presses.
Fantastic idea!
My son has just loved the Lost my Name books, he gets so excited that he thinks they are about him. To bring this into an interactive game is a... See more
Better than snap!
I love that it's personalized and I also really like the characters from the book. The game is familiar, but with a personal theme, which is... See more
Fun for adults and kids
I love the addition of making fun animal noises, and having the personalized cards within the pile is just too cute! My kiddos can't stop laughing!