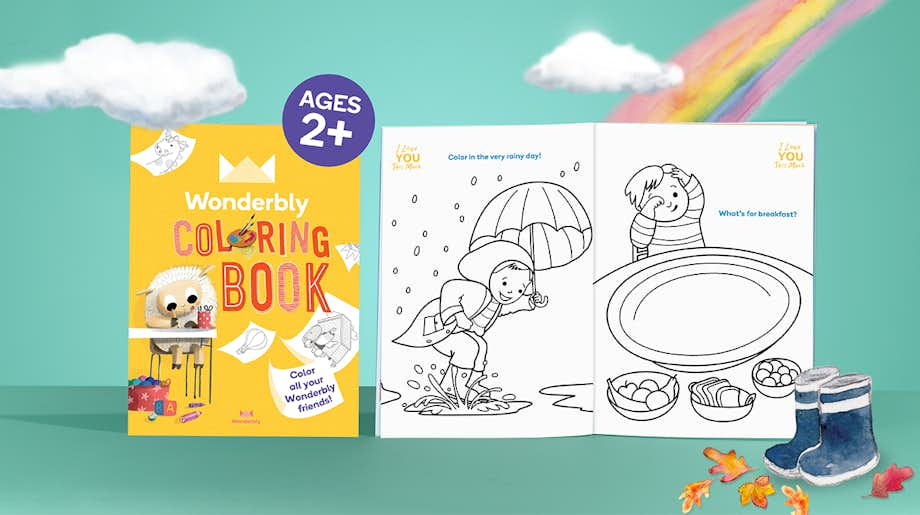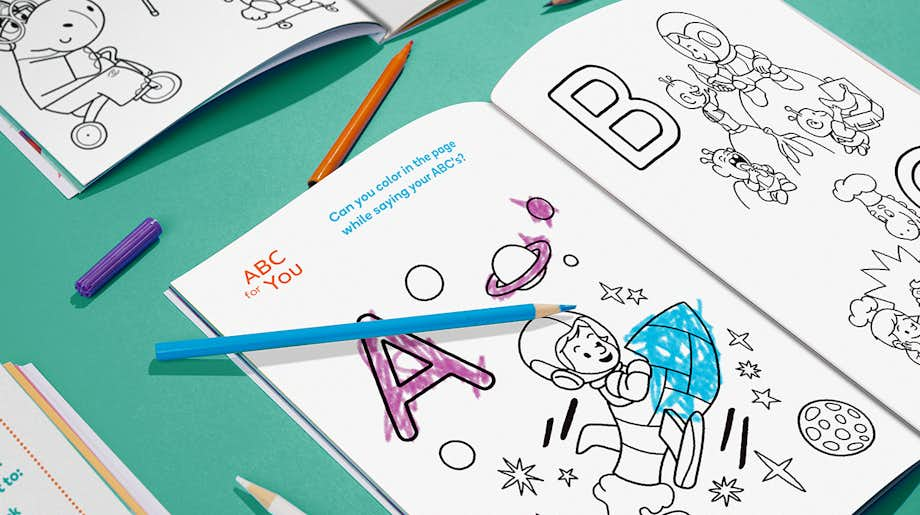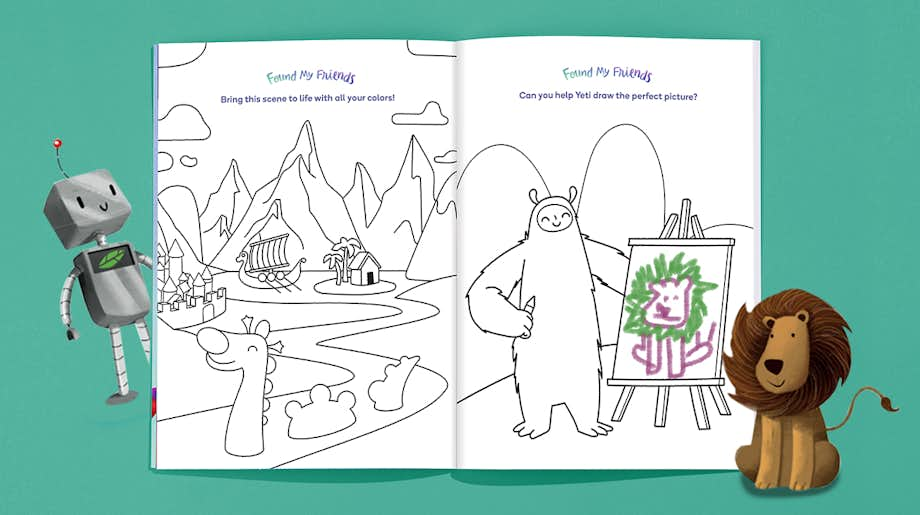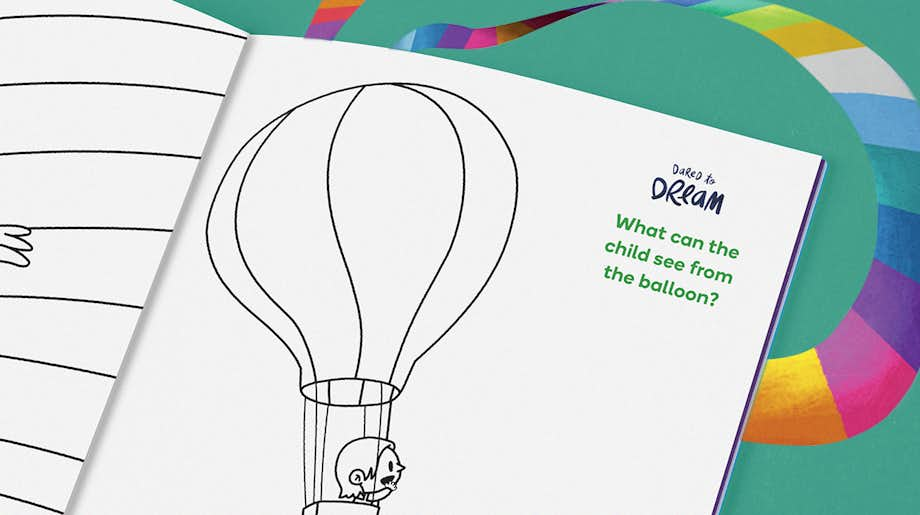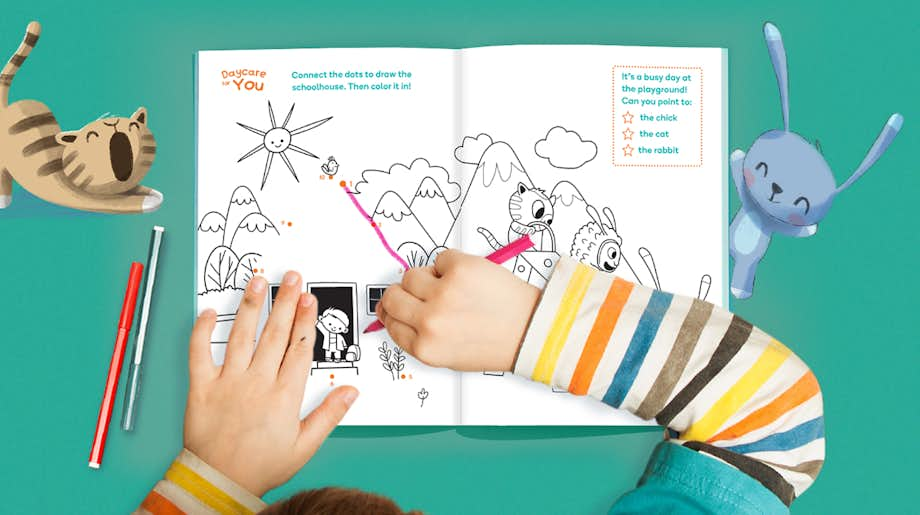 Wonderbly Coloring Book
Perfect for kids aged 2+
Keep your busy bee captivated for hours! A fun-packed coloring book featuring scenes from 12 of our best-loved books, and bursting with all your child's favorite Wonderbly friends.
Best for ages 2 to 3
Over 20 activities!
Ships worldwide within 48 hours
"Lovely clear pictures, so perfect for my little one!" - Catherine

"Riley and I had so much fun coloring in the pictures together. She loved the silly dragon and the hot air balloon!"
Loved by Jo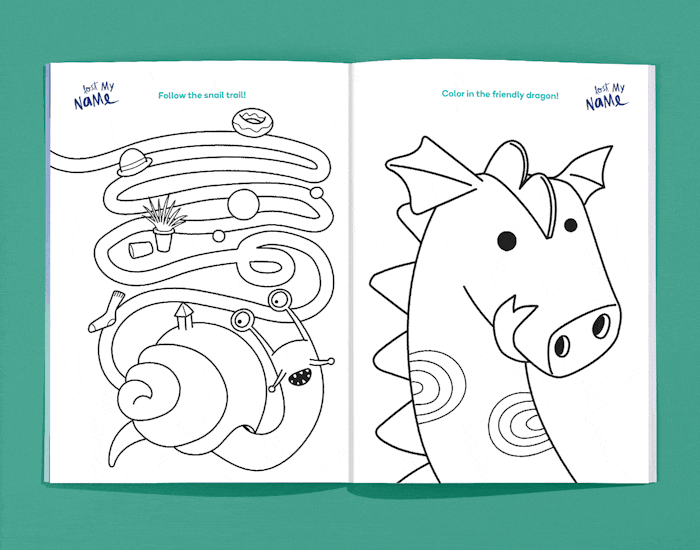 Hours of colortastic fun!
Featuring coloring, counting, dot-to-dots and more, toddlers can get stuck into creative activities on nearly every page. Can they color in the splashy puddles from I Love You This Much? Can they count all the dinosaurs from 10 Little Yous? Give it a whirl!
Perfectly paired with any Wonderbly book
Story over? No problem! Now your toddler can continue their adventure in this activity-packed companion book. Starring 12 spectacular storylands from our best-loved books, it's the perfect treat for the little Wonderbly fan in your life.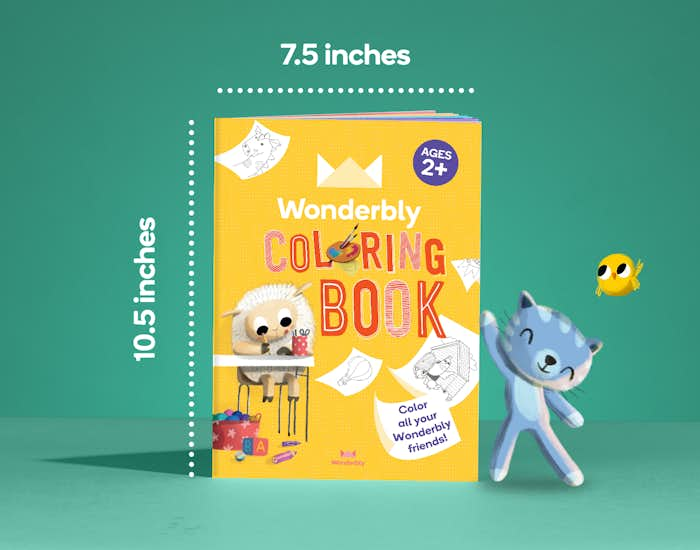 Handy size to take anywhere
Measuring 7.5 by 10.5 inches, the book is big enough to hold plenty of activities, but small enough to slip in your bag if you're heading out. Ideal for rainy days, screen-free coloring time and spreading out on the kitchen table with all your crayons!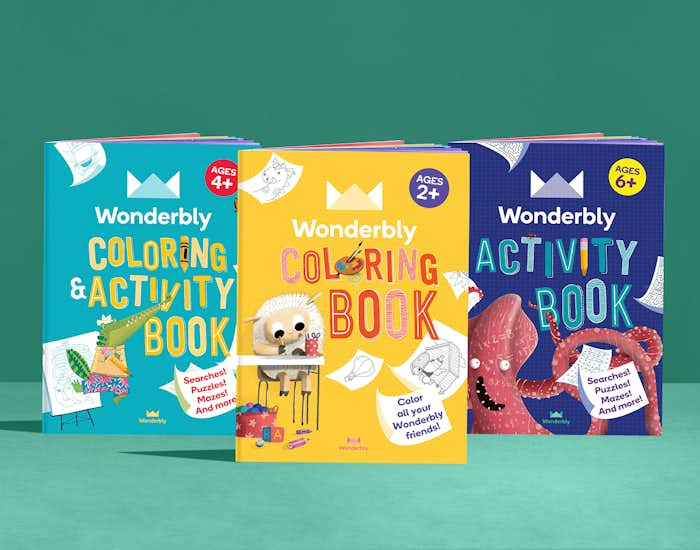 Want something for older kids?
Who would you like to make a book for today?
Sign up for 10% off your first order